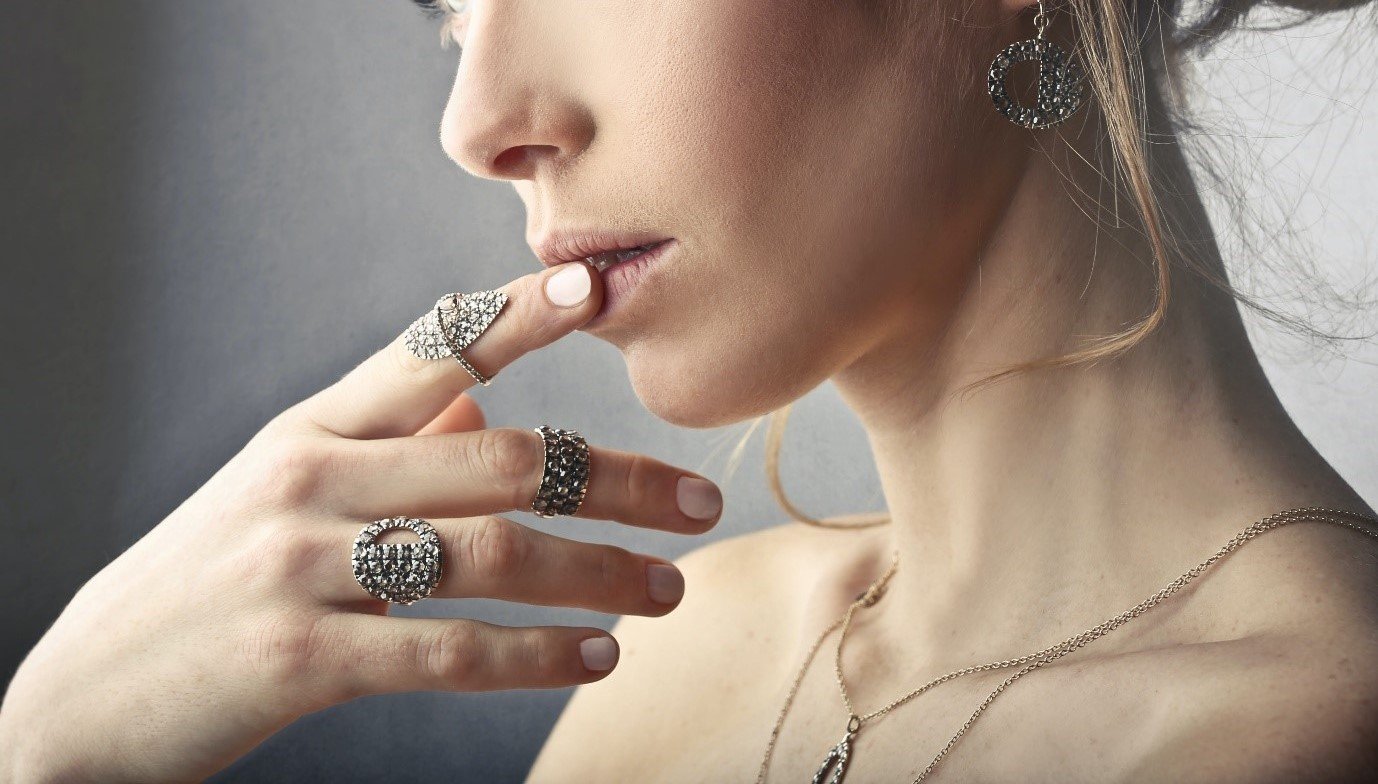 "I like for jewelry to tell a story and to be able to talk about what I'm wearing.

That's more important to me than a name, brand, or label", 

Nikki Reed
When you are looking to have bespoke jewellery created for you, for whatever purpose, there are some critical questions that you should ask first.
You will want to ensure that you are using a quality service before you commission them to create bespoke jewellery for you which will help to ensure you choose wisely.
Below are some of the questions that you should ask which will help you to decide which jeweller to select and have them create your handmade bespoke diamond jewellery.
? Where Is Your Jewellery Made?
If you are talking to a reputable jewellery designer, then they will make all their pieces in their in-house design studio. You will want to be careful as some jewellers may outsource the work and it may end up being made in a factory if you choose unwisely.
Ask them to show you their studio as well as items they have worked on in the past. Choosing designers such as those at a custom jewellery store in Parramatta, Sydney will help to ensure that you choose one that ensures they provide quality over profits.
? Where Do You Source Your Diamonds & Other Gems From?
You will want to ensure that your jeweller gets their diamonds and other gems from ethical sources, which means you will not be purchasing what is known as conflict diamonds.
These are diamonds and other gemstones which are sourced unethically and often used by corrupt governments and companies to make money. You will want to ask about where the gems and precious metals come from and ensure that they have the correct paperwork. 
? Do You Provide The Certificates for your Gemstones?
As well as ensuring that their diamonds and other gems are conflict-free, you will also want to make sure that they come with the correct paperwork.
You may be able to get a lower price if this paperwork is not provided, but the value of your jewellery may be significantly less if you wish to sell it in the future, or insure it.
? Will There Be A Hallmark?
For hundreds of years, hallmarks have been used to state the quality and purity of metals used in jewellery and other items. The hallmark will denote the purity of the metal, who made it, where it was made, and when, and is something that all modern jewellery should have.
? Do You Provide a Warranty?
You will also want to ask if the jeweller provides a warranty with the items that they produce, which many reputable jewellers will. Many jewellery studios will offer a 12-month guarantee which will also include a complimentary cleaning and polishing, as well as resizing if necessary.
? Will I Need to Insure My Jewellery?
Most jewellery companies have a lot of experience at appraising jewellery for insurance purposes, so they will be able to let you know if it is worth the time and expense of insuring your bespoke jewellery. It will depend on the overall cost whether you need separate insurance for your items or not, so you should speak to the jeweller about this, as well as the company that you use for your home insurance.
These are some of the questions that you should ask before commissioning bespoke jewellery to be made.
By asking these questions, you can not only ensure that you're working with a reputable jeweller but also have peace of mind that you'll get quality bespoke jewellery.