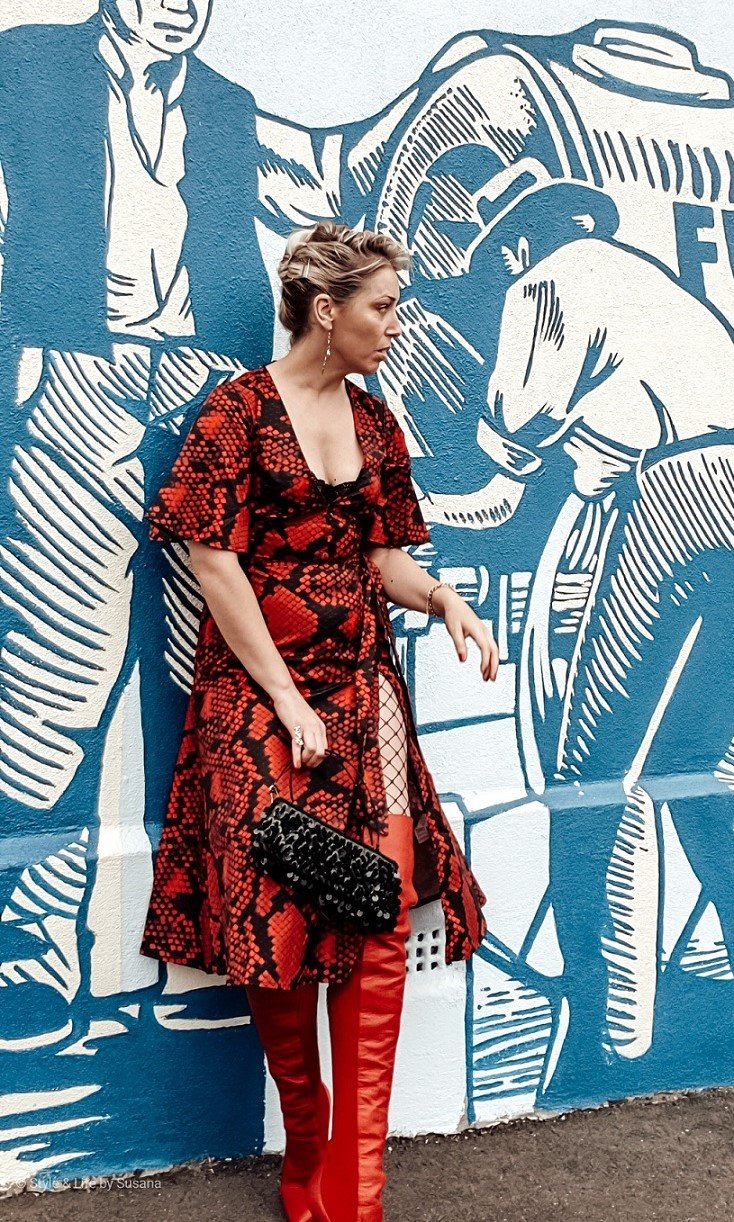 " Red is such an interesting color to correlate with emotion, because it's on both ends of the spectrum.

On one end you have happiness, falling in love, infatuation with someone, passion, all that.

On the other end, you've got obsession, jealousy, danger, fear, anger and frustration.  – Taylor Swift
Recently I went to a wedding, and you would think that being a guest is so much easier than being the bride or groom? Well, OK of course it is but in some ways you still to a certain degree go into the same panic and/or quandry of thinking, 'what the hell am I going to wear?'.
The bride & groom both requested on their invitation: smart dress code; also they were only having an after wedding ceremony celebration service (they decided to have the ceremony done privately on Saturday and the next day, a celebration mingle with all their nearest and closest).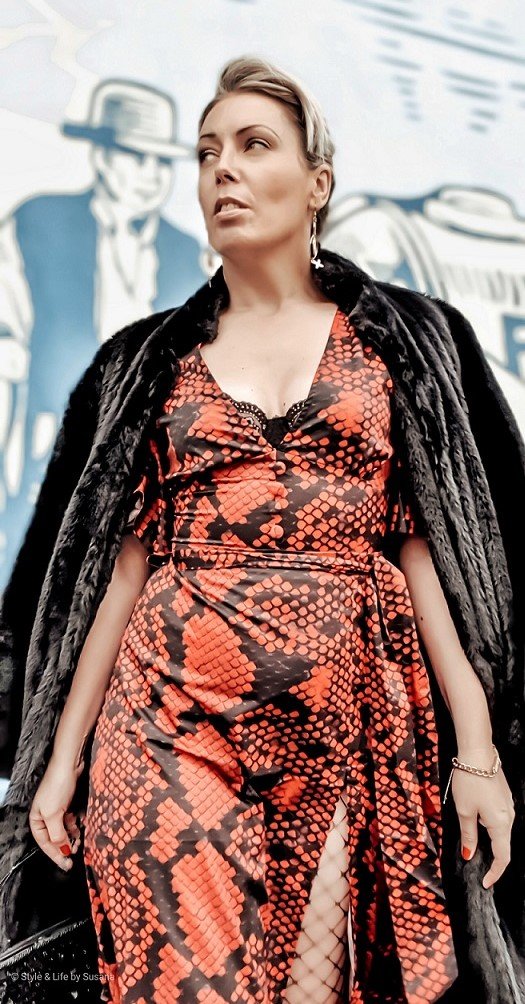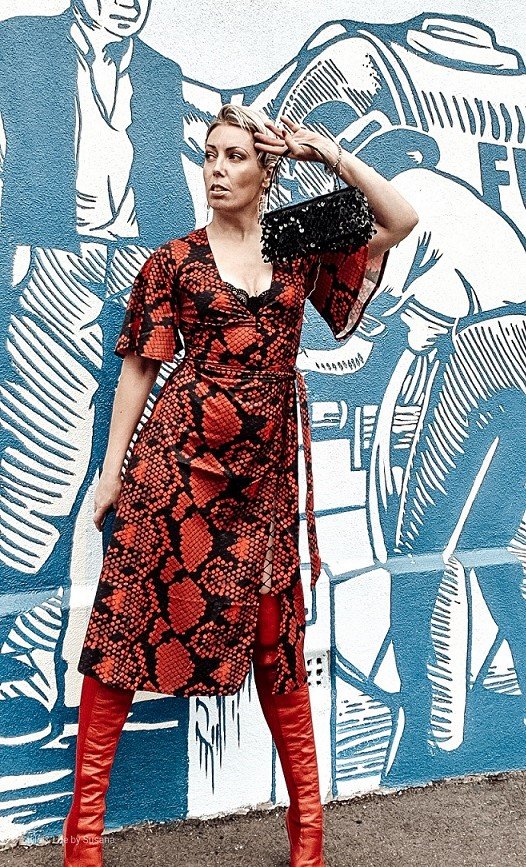 The wedding celebrations I went along with my husband, are friends of his that he plays baseball with and they are pretty much a cool, laid back, chill type of couple; which they had the celebrations at a pub/dinner restaurant that the guy's parents own.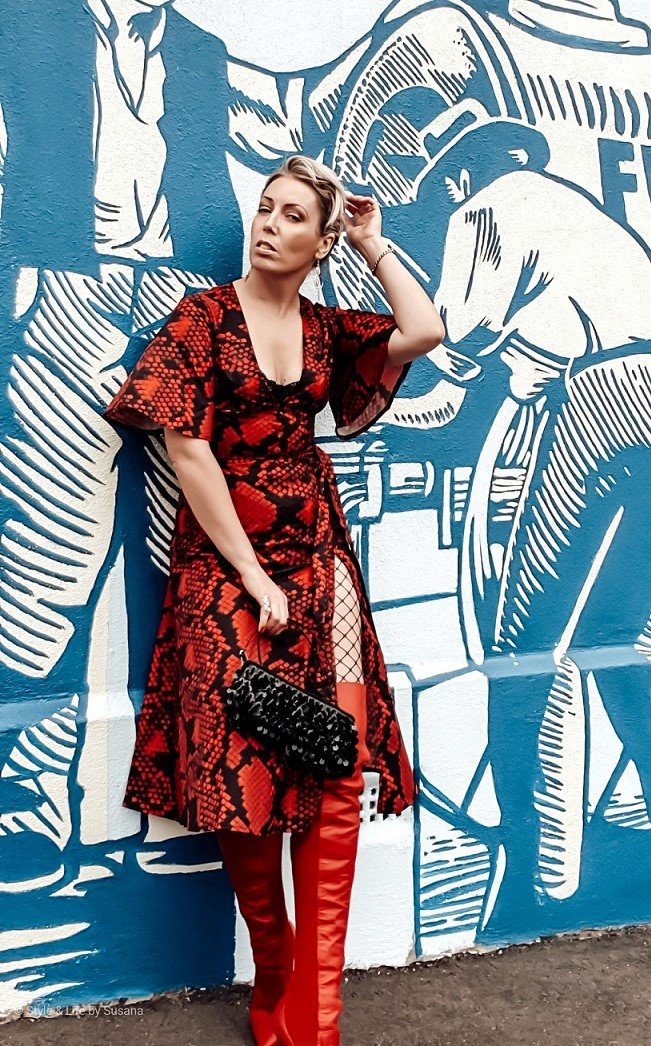 The dress is a darkish red, made out of satin with a snake print (very much still on trend this season) and the sleeves slightly flared over my upper arms, giving it a very feminine & dainty look.
The neckline is quite low and the hemline hangs just below my knee caps…
Shall I even dare say it; giving it a very lady like proper look (to which my mama absolutely loved) but yet the dress still has a saucy little minx vibe about it due to the left leg having a very high split (!!).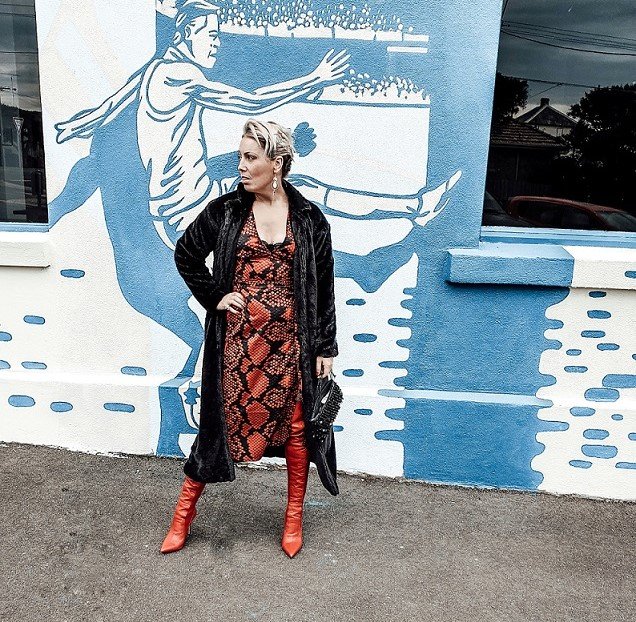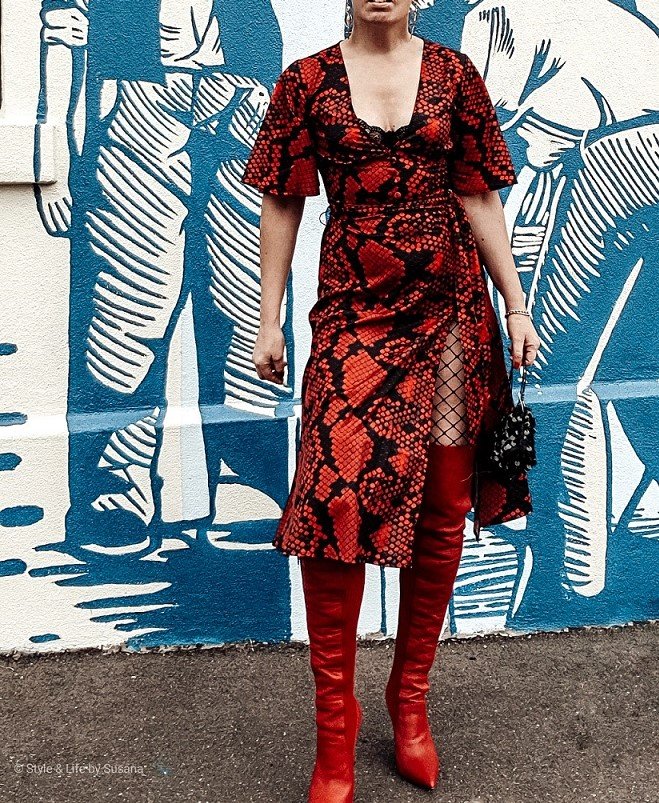 And to top off the saucy little minx vibe, I added fishnets and my red Tony Bianco over thigh red boots. The different fabric textures with the snake print, fishnets and cotton over thigh boots intertwined, and complimented each other. I topped off the look with my black faux fur long-line coat: super cosy, and super warm for the Australian winter.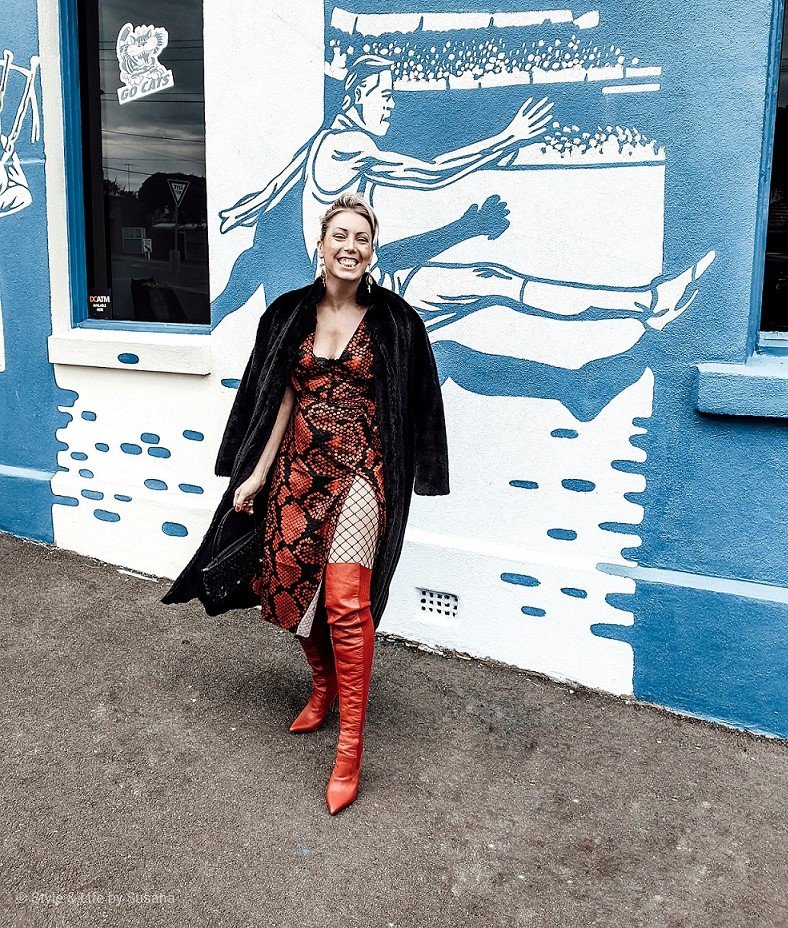 SHOP THE POST - WHAT I'M WEARING
Thanks to the bride and groom for a wonderful afternoon, and for that amazing long table of prosciutto, salami, olives, camembert cheese and breads spread! Soooooooooooooooooo delicious! I was in food heaven!!
Well I'm off now to get ready for work – wishing you all a fabulous week ahead, amigos xoxo
Share the love please xoxo