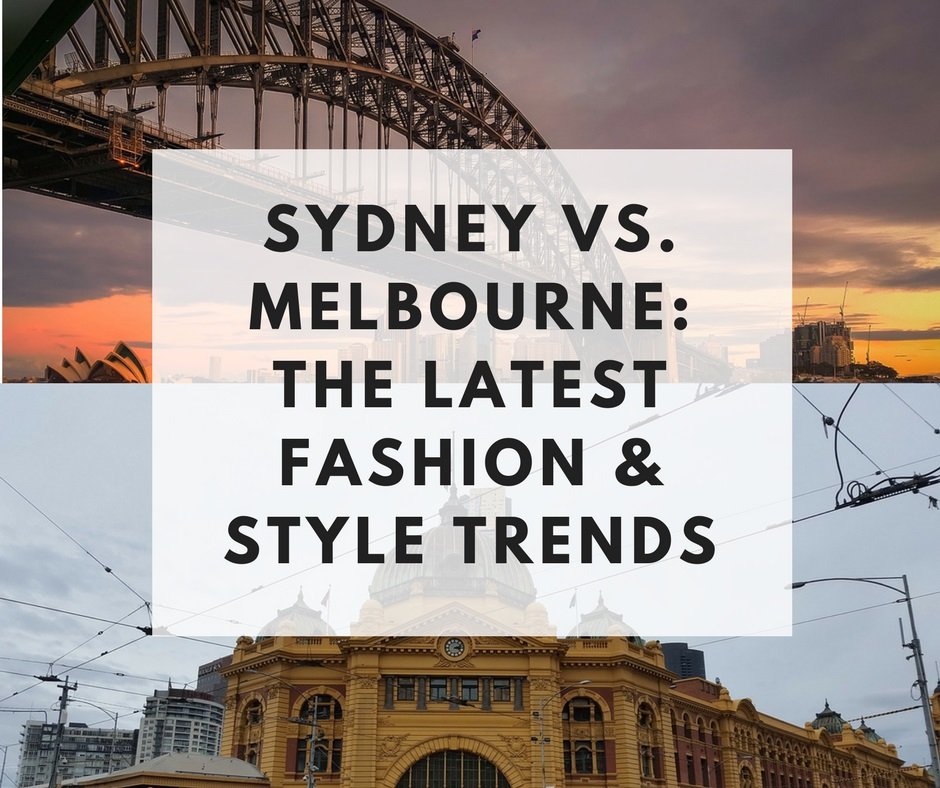 The difference between Melbourne and Sydney style will be talked about until the end of time— there will always be a rivalry between these two very fashionable cities.
Although Australia is often perceived as unified in terms of fashion, particularly due to its geographical position, which in some aspects can make the continent feel a bit cut off from the rest of the world, some of the most fashion-savvy people reside here.
Australian women definitely have a unique sense of style, one that is possibly as distinct as that of a Parisian or a New Yorker. The same applies to these two cities – if you're an Aussie, you could quite easily tell a Melbourne woman from a Sydney woman, you just have to know what to look for.
Both of these cities have a unique take on style, but let's cut to the chase and actually pinpoint the differences.
IT'S ALL ABOUT THE WEATHER
The first thing that separates these two types of fashionistas is their approach to fashion, which is in no small part dictated by weather conditions.
The women of Sydney have plenty of wiggle room to play with breezy fabrics and items such as playsuits and shorts.
Being in winter mode for a large part of the year, Melbourne women don't have as much luxury to go light, but this has made them incredibly savvy when it comes to layering, and it could be said that in the chic layering area, they definitely take the crown.
This is where the distinction magic happens. The women of Sydney are beach creatures, and the bohemian style runs in their blood. There are times when they will go for simple outfits, but there will always be a hint of boho peeking through.
For instance, she could be wearing a polished seemingly minimal dress devoid of prints, but she will make sure she adds a little extra something with her jewelry.
The women of Melbourne, on the other hand, do wonders with minimalism, especially with black. They can be wearing an all-black-everything outfit and look impeccably chic and non-formal, which is fascinating.
Some of the biggest trends right now are sharp suits and simple and chic tops as well as well-tailored tuxedo dresses.
These pieces are trending worldwide, but the women of Melbourne choose to go with neutrals and non-colors. They're taking current trends into account, yes, but they make sure they do so on their own terms and without compromising their fortified sense of style.
The women of Sydney, on the other hand, are embracing suits, but in a very trendy way. Pastels are dominating world runways, and they're here for it. They might up the ante with a poignant emerald bag and sky-high heels, but they will show the love for pastels fearlessly.
While there may not be a clear distinction in this area in general, as both Melbourne and Sydney women love both their flats and their heels, this season, a slightly clearer line can be drawn.
While Sydney is all about the extravagant and embellished shoe, Melbourne is keeping things simple.
The women here are going for a more sleek and practical block heel as well as the currently trendy flats.
Given the inclination towards minimalism, a typical Melbourne woman won't often be spotted rocking the type of low-key look that athleisure is currently the embodiment of.
Being more 'one with the nature', Sydney girls, on the other hand, are the face of true athleisure and they've been rocking it before it was even a thing.
For them, it has been not a fashion statement but a lifestyle all along, but now that it's more popular than ever, they are definitely embracing some of the worldwide trendy elements.
Finally, there is something peculiar happening in Melbourne, but not surprising as they do dance to the beat of their own drum.
Namely, there is a strong movement towards making conscious fashion choices and going with local brands that cater to the pursuit of the minimal and effortlessly cool Melbourne sense of style.
In the spirit of true minimalism, the course is increasingly steering towards purchasing less and more responsibly, and locals like búl, Kuwaii, Thursday Sunday, Kloke, and Dress Up are definitely paving the way, and being rewarded with brand loyalty for it.
Share the love please xoxo