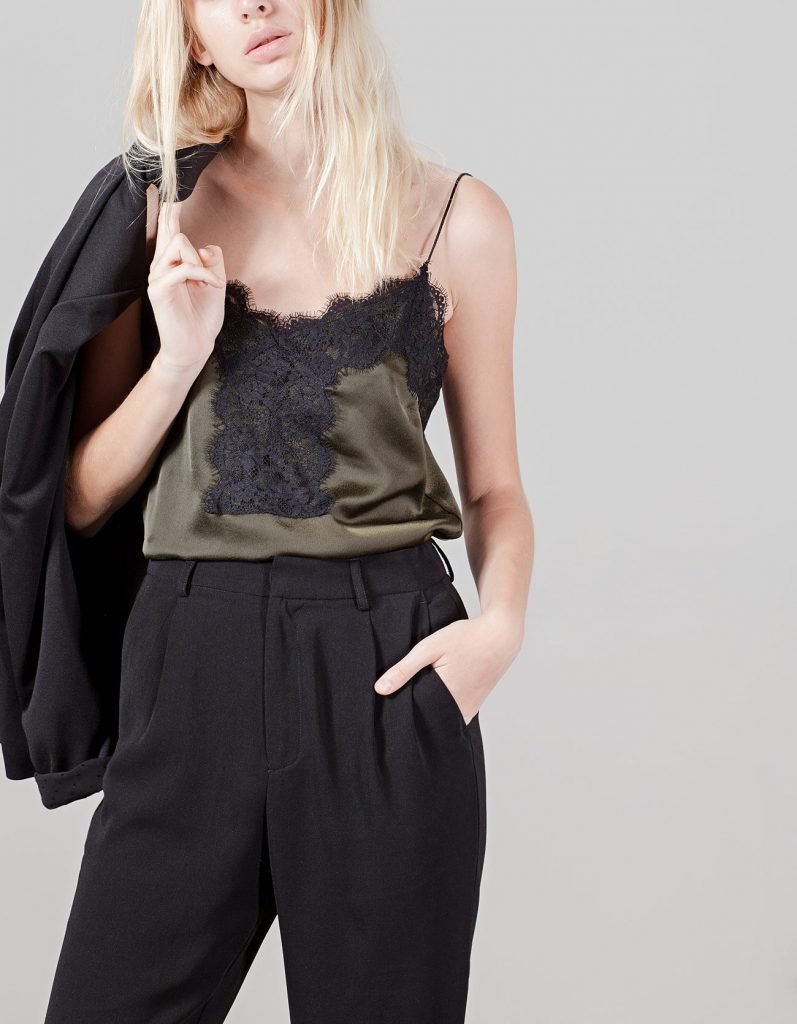 It's the second week here in my beautiful homeland of Portugal and to be honest, I was determined to wait at least three days before I started to buy any sort of clothes. Did I succeed?
HELL NO!
I arrived very late on Sunday night last week and the very next day, bright and early Monday morning as I'm strolling along with my mama, planning on sightseeing, taking in the sights refamiliarising myself with the city of Amadora and Lisboa, I ended up buying my first outfit piece and it was from Stradivarius.
I was first introduced to Stradivarius ten or so years ago by a a couple of friends here in Portugal and I fell in love with their individuality. They have a slight rock/grunge look to their clothes whilst all still being feminine. I love the uniqueness and individuality of their styling of their clothes.
This week I have gone for a lady like meet grunge street style look. With the lingerie lace top (the lace in black and the satin material in olive green, which is back on trend this season) and pleated style pants, and black blazer (the cuts are perfection and will suit all body types) will give a commanding look. The shoes I've chosen are a metallic gold (very big on trend here and ones I have bought myself!) really make this whole outfit pop, pushing out the street style look, yet keeping it still very feminine. I would add in a black choker and to match your metallic gold shoes, a gold clutch. Perfection!
Happy fabulous Friday and weekend everyone.
Sending you all virtual love & hugs, Susana xoxo