[ctt template="8″ link="eDuV9″ via="no" ]"St Vinnies, use the profits to fund life-changing services like their Soup Vans" [/ctt]
It's that time of year again. Somehow we are already 7 days away from Christmas Day (where did this year go?!), which means 2017 is only two weeks away! Eeeeek! So tis the season to hit the shops and start working your way through that Christmas list!
But before you do, here's a thought: d
id you know that each year the average person spends $500.00 on Christmas pressies?! Sadly this money could be used to give a gift that really matters, like providing housing to the 105,000 Australians currently experiencing homelessness, or the 600,000 Aussie kids living in homes where the income is below the poverty line.
This year St Vinnies are on a mission to spread a little joy. They want to show people that op shopping (vintage shopping) for Christmas gifts is not only a much better choice for the wallet and the environment, but op shops like St Vinnies, use the profits to fund life-changing services like our Soup Vans and homelessness shelters.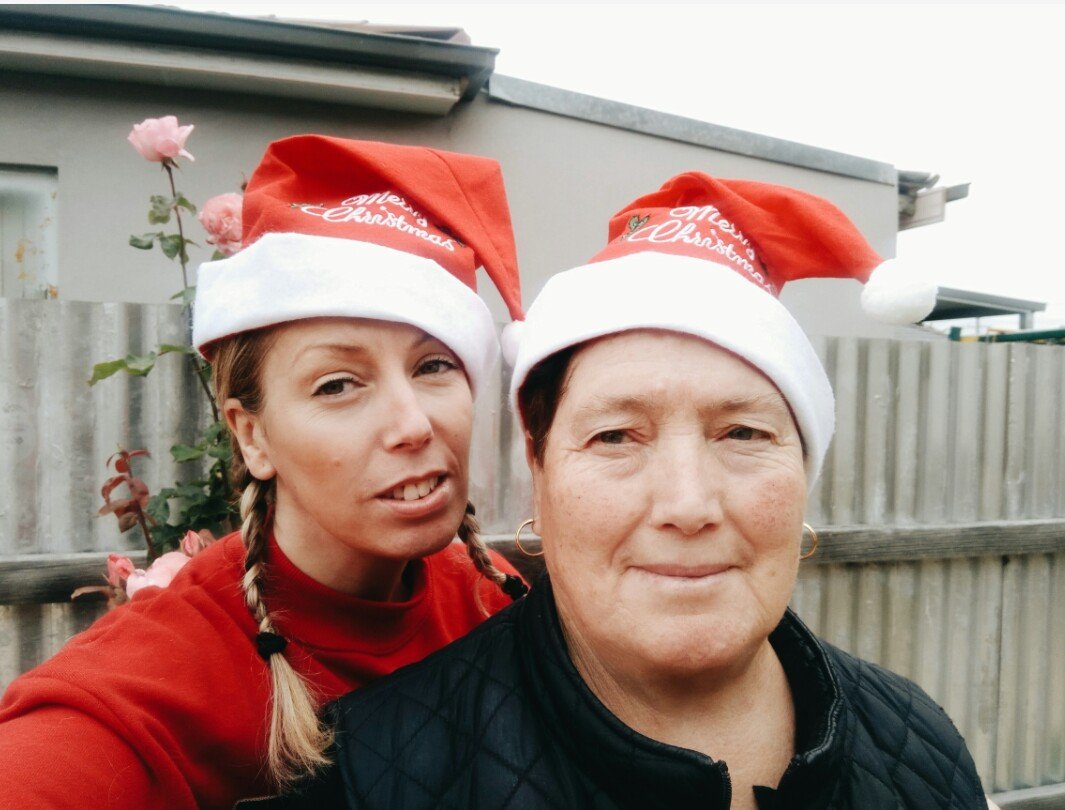 I was contacted by St Vinnies to see if I wanted to take part in the#ExpressYourElf challenge and put my thrift shopping skills to the test and prove that the best Christmas presents, aren't necessarily the newest or the most expensive.
My beautiful mama, came along with me for the challenge. Like me, she loves vintage shopping. Actually its because of my mama, who introduced me to vintage shopping when I was a little kid and ever since then I regularly go vintage shopping, so thank you bela mama!
I was given a $50 gift voucher and I have to say, I think I did pretty well for what I was able to pick up. Check out below what goodies I picked up!  I think I can say:
#challengewon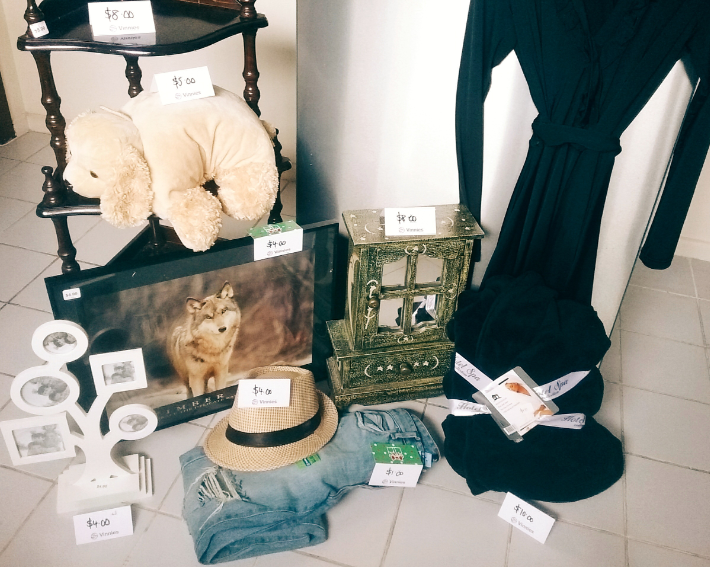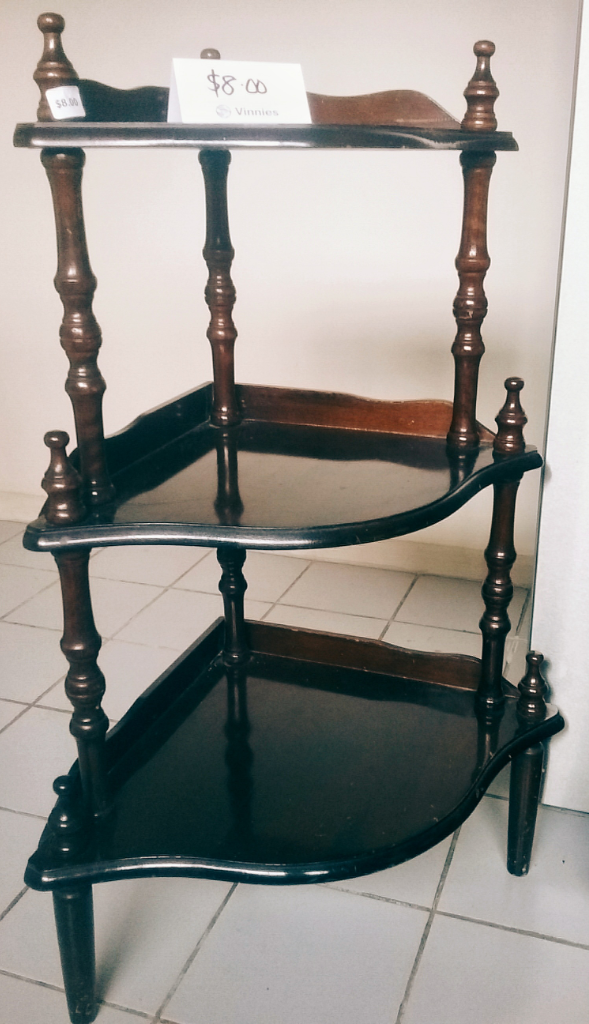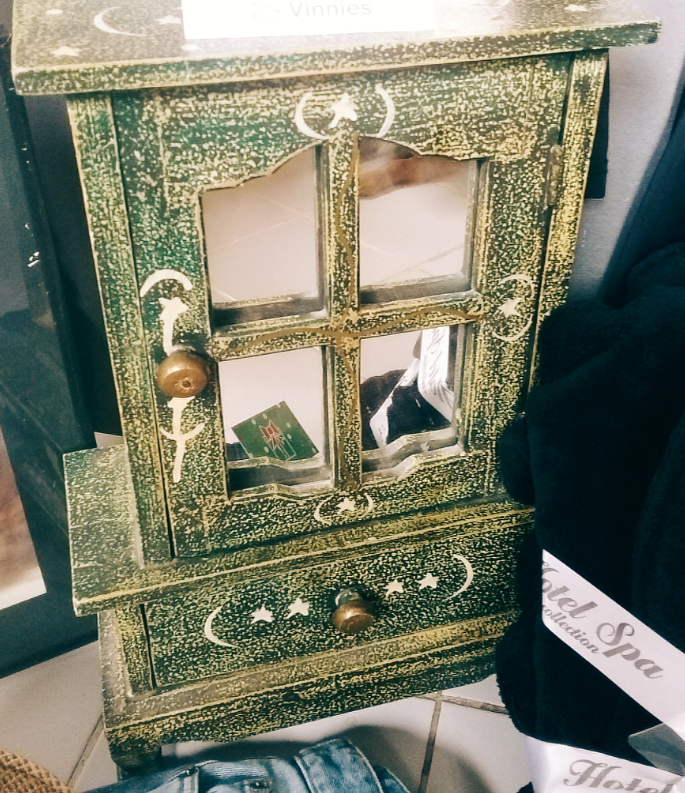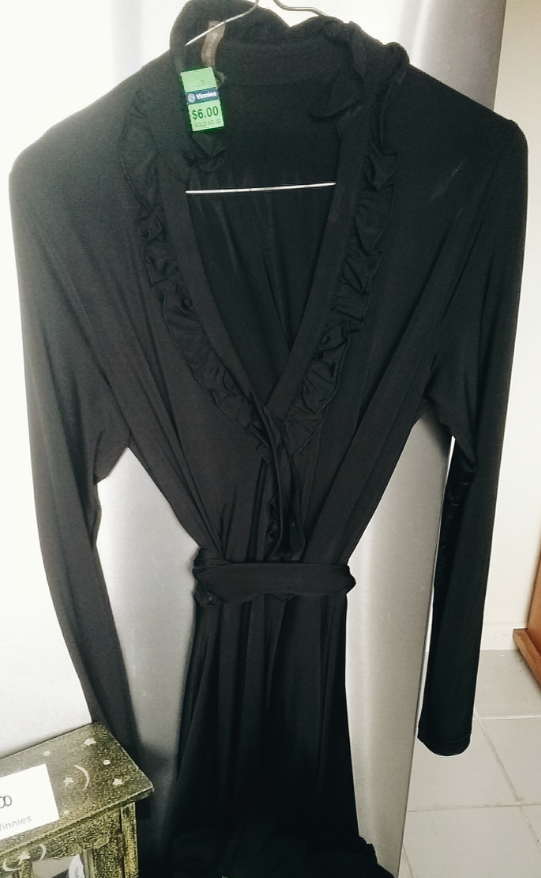 Challenge – how many items I can buy for $50.00:
Corner side three level cabinet – $8.00
70's like jewellery cabinet/box – $8.00
Ladies black wrap dress – $6.00
Fedora hat – $4.00
Bardot ripped jeans – $1.00
Ladies plush bath robe (brand new) – $10.00
Large plush soft toy (perfect for a dog to play with) – $5.00
Picture frame of Wolf -$4.00
Tree photo frame – $4.00
TOTAL: $50.00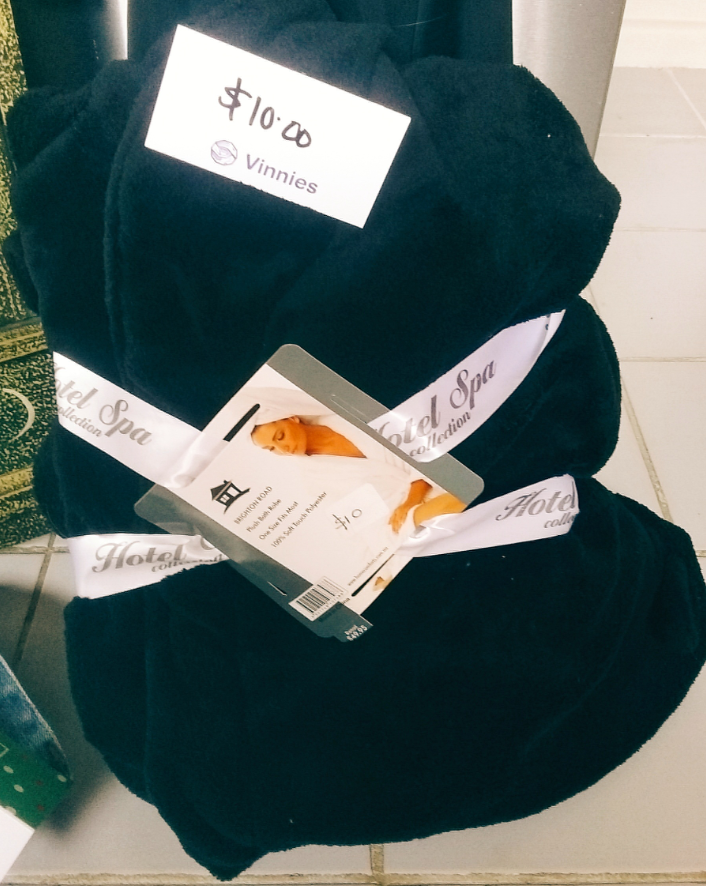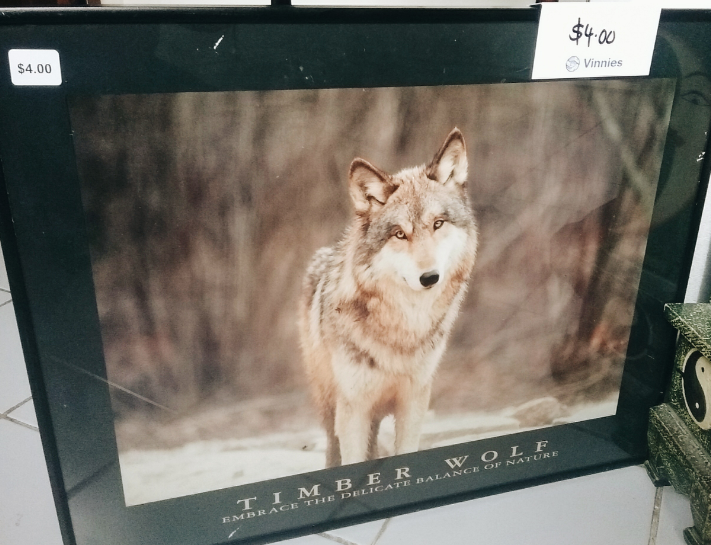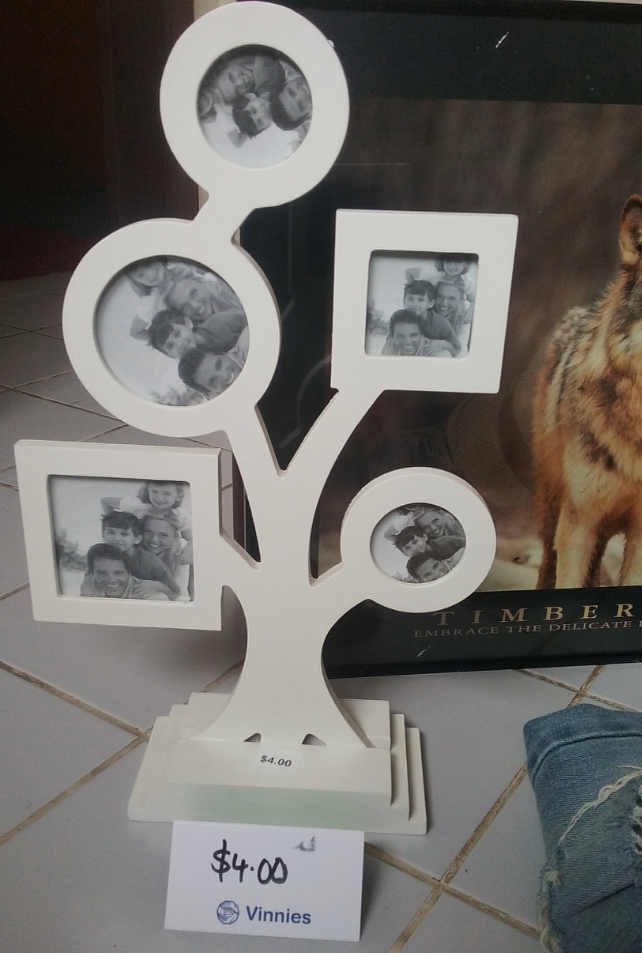 I had a lot of fun with this challenge, and I am quite impressed with how many goodies I picked up and I am proud to say a few family members will be getting one of these goodies as their Christmas present and I have also donated a few gifts to the local supermarket Christmas foundation. As much as we all love to get the brand new, expensive gifts at Christmas not everyone can afford expensive things or has the means to. Christmas is all about family and giving back to the community, and thinking of those less fortunate than ourselves. So this Christmas, try and give back to the community, no matter how big or small – every little bit helps.
Go into your local St Vinnies and have a look around, you will be amazed at what you can find and remember, every purchase you buy, will go to help one of the many Australians who are struggling.
Wishing you all, a merry Christmas and please stay safe xoxo
Do you like to go op-shopping (vintage shopping)? Would you consider buying a Christmas gift for someone from the vintage store?