"Start and end your day with all over freshness from Silk'n Pure. Developed to give you the ultimate in facial cleansing, this device is the perfect answer to those wanting a salon styled yet professional in-home treatment."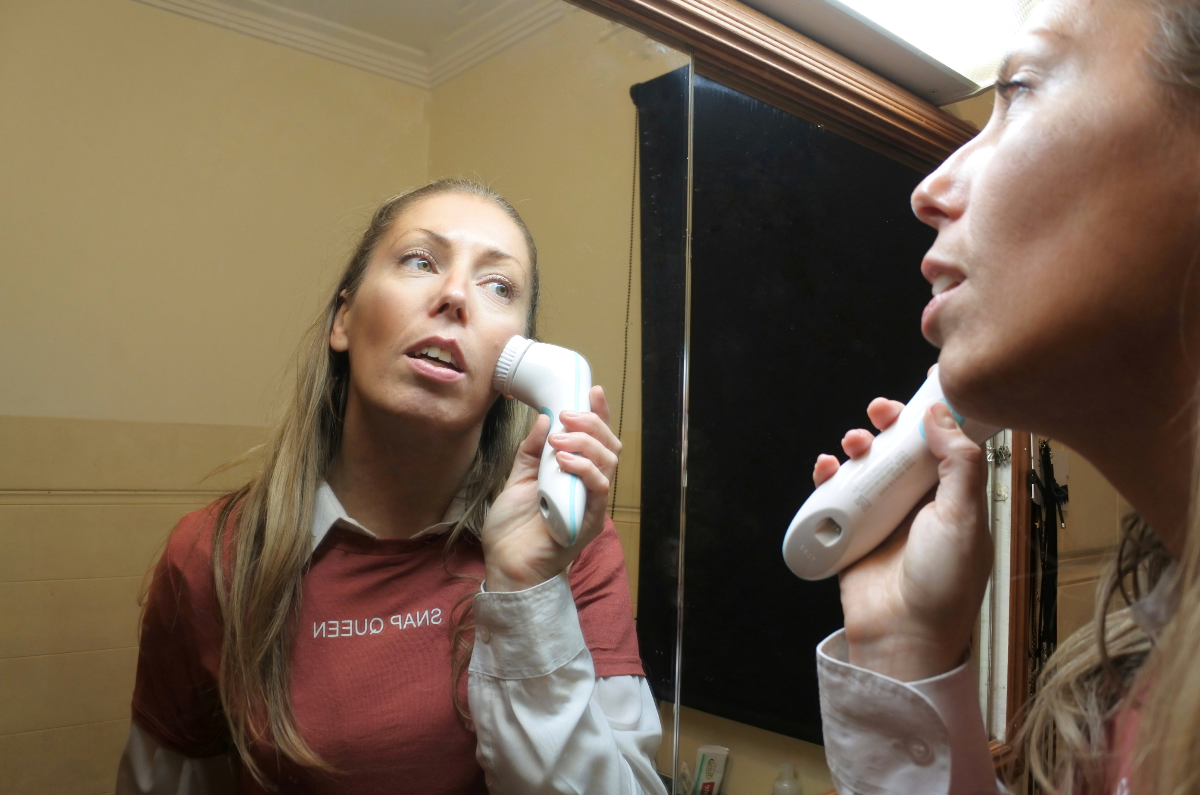 It's so easy for all of us to let our skin slip by the way side from time to time. It's either we're too tired, or there's too much going on or if we are completely and utterly honest, "sometimes we just cannot be stuffed." I know, because I have those moments quite often *LOL*.
And because in all honesty, because of our laziness, our skin loses it glow, it brilliance and becomes tired looking and dare I say it, older looking. (gasp!)
So through lack of sleep, work or life stress, lack of water (I am completely guilty of that one!!), air-conditioning, heating, and of course the most obvious one of all: ageing … all these work against us when we are searching for the ultimate of all ultimate skin care wonders.
Now I have been moisturising my skin since I was about 12 years old and used to use my mothers blue tin Nivea cream. There are a million skin care products out on the market that promise (supposedly guarantee) to help us look and achieve that healthy, less wrinkle free, younger looking face.
I didn't start cleansing and toning my face until I was in my early twenties and by the time I was in my late twenties/early thirties, I then discovered serums and exfoliation products. But again, let's be honest – it all really does start off with the way you cleanse, more than anything else.
What will help you speed up (pun intended) the cleansing process is a facial cleansing brush. This will pretty much do a few jobs in one, with the oscillating brush head to cleanse and gently exfoliate the skin. Look at it this way, it's pretty much what an electric or sonic toothbrush does to your teeth – speeds up the process of cleaning your teeth and getting into places that a normal tooth brush wouldn't be able to get into.
Silk'n sent me their latest product asking if I wanted to try and review their daily facial cleansing brush. I'll be honest, I had never tried one before but I had been curious for a while.
The product was developed to give you the ultimate in facial cleansing, to being the perfect answer to those wanting a beauty salon styled yet professional at-home treatment. I use mine twice a day and I can tell you that this facial brush really helps me to get rid of all the make-up and environmental impurities from that day.
The Silk'n Pure removes all of these impurities and more, and within 60 seconds leaving your face feeling so refreshed, revitalized and glowing like never before. This deep cleansing also helps to allow a more effective absorbance of the serums and moisturisers – allowing your skin to look at its very best, looking radiant and healthy. #winning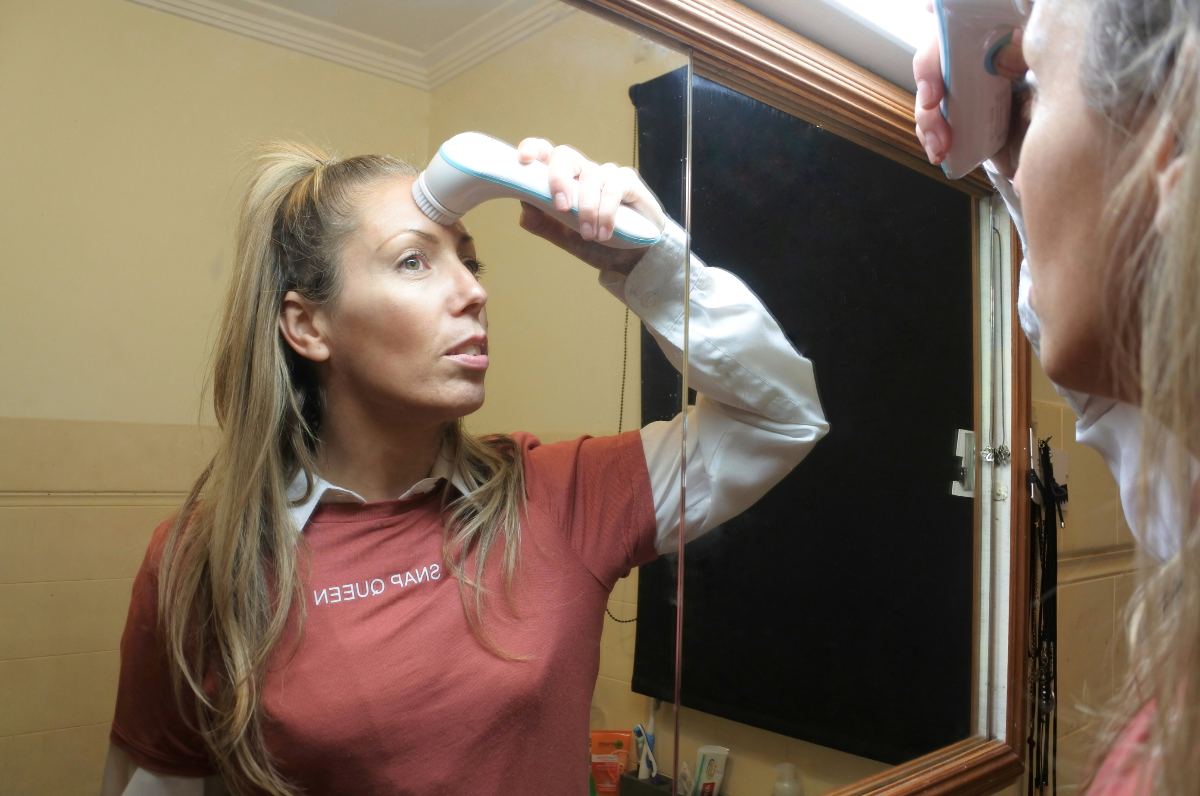 The Silk'n Pure is the perfect deep cleansing treatment for your face. So if you suffer from pimples, blackheads, large pores or basically  makeup residue that you can't quite fully remove? This is the device that you need and whats brilliant is that it won't add in extra time to your skin care routine  – it is going to help you achieve a more consistent and effective cleansing solution.
It removes up to 6 x more makeup and impurities instantly, rather than regular cleansing. It's waterproof, so you can use it in the shower or in the bath tub. You are able to recharge and it will last for a quite a while before you need to plug it in to recharge its battery!
1. Slightly wet the brush head with luke warm water.
2.  Apply a cleanser to suit your skin to the wet brush head (I like to use a gentle cream cleanser as my skin is quite dry).
3. Switch on using the middle power button and then increase the speed. It come's with 2 intensity settings – low and high.
4. Work it around your face. Divide the face into into six areas: forehead, nose, chin, left cheek, right cheek and neck. I like to start with the forehead, moving down to the nose and chin area and then work out from there to the cheek areas. Spend around 10 seconds on each section, as after 60 seconds, the Silk'n Pure will automatically shut itself off.
5. Make sure you don't forget your neck and décolletage (upper chest area). These two areas tend to get overlooked so often when cleansing and moisturising, and the first sings of ageing on a woman is actually the neck (hence the unfortunate name, turkey neck) and décolletage.
6. Then rinse your face with water, pat it dry with a towel and apply your favourite serums and moisturiser.
7. Remove the brush head and rinse under running water.
"Have Silk'n Pure become a part of your skin care routine, and say hello to smoother, radiant and gorgeous glowing skin. (RRP $99.00)"
What I seriously love about using the Silk'n Pure is that my skin seriously looks brighter, smoother and feels so much softer after just a few uses. The difference that it has made is immediate.
The moment we hit our mid-twenties and onwards, our skin cells slow down on their self-renewing, so this kind of anti-ageing help is well and truly needed.
After a day or two of using the Silk'n Pure, a HUGE bonus I noticed straight away was the serums and moisturizers I used following my daily cleanse,  are working so much more effectively.
Using this product has changed my facial cleansing routine! I can now truly see the difference it is making to my skin and there is no way, I am going back to the old standard routine.
I know that anything new you add to a routine can at times be a pain in the bum, but seriously the best results will come from daily consistent use. I'm the first one to admit, I am always on the look out for a cheat quickfix but really, there is no such thing. Just suck it up and do it, if you want healthy radiant skin.
Personally, I use the deep cleansing facial brush everyday but if you're not as anal as I am, it is recommended to use the facial brush at least three times a week for good results. And the proof is already shown on my skin within a few days of just using this amazing product, so there is no way I am going to slack off. I am going to continue using this God-send magical device for a very long time!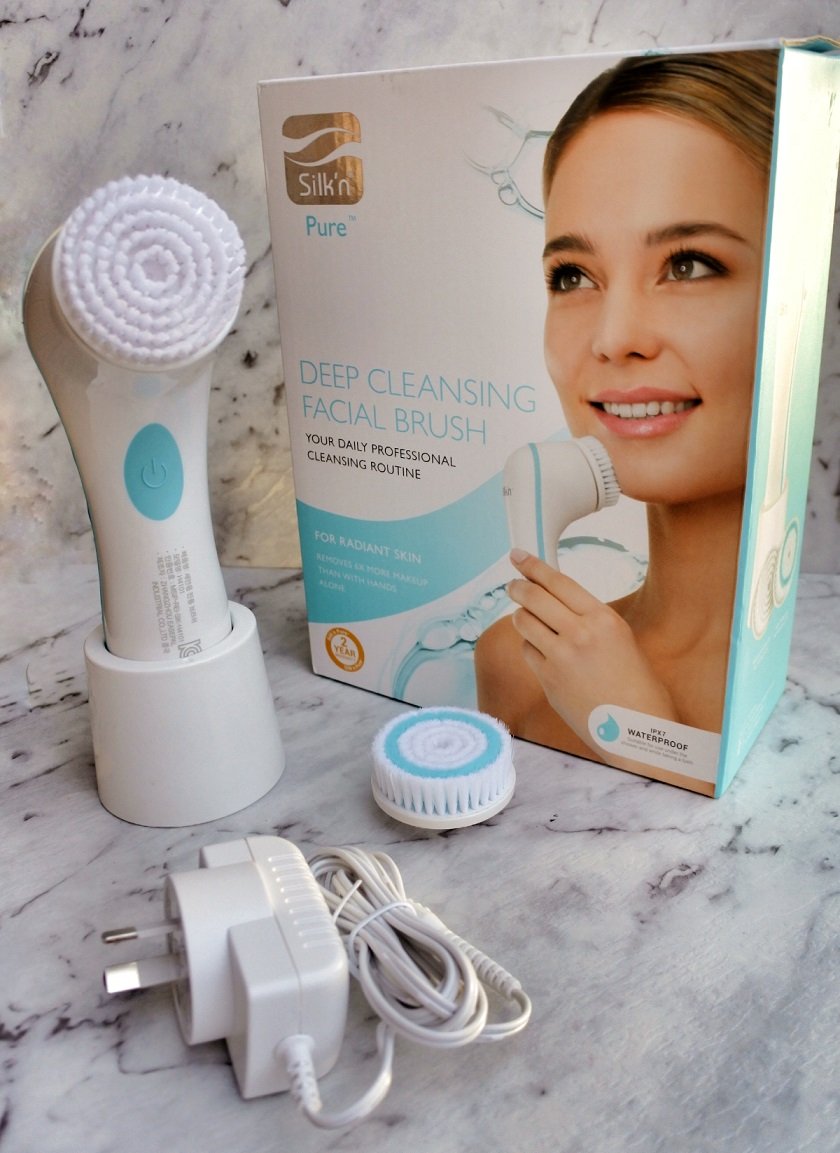 Special Offer!!
Now if you'd like to give yourself the gift of radiant and healthy skin, then Silk'n Pure has 25% off for all Style & Life by Susana readers!! Whoop whoop! Now how doesn't like an amazing discount?!
It will make the cleansing device even more affordable at $74.25 (free shipping on all items)!! Use this code at checkout: Susana – click onSilk'n to buy.
* The item by Silk'n Australia was gifted to me for my editorial consideration but opinions are my own. Full disclosure policy here.