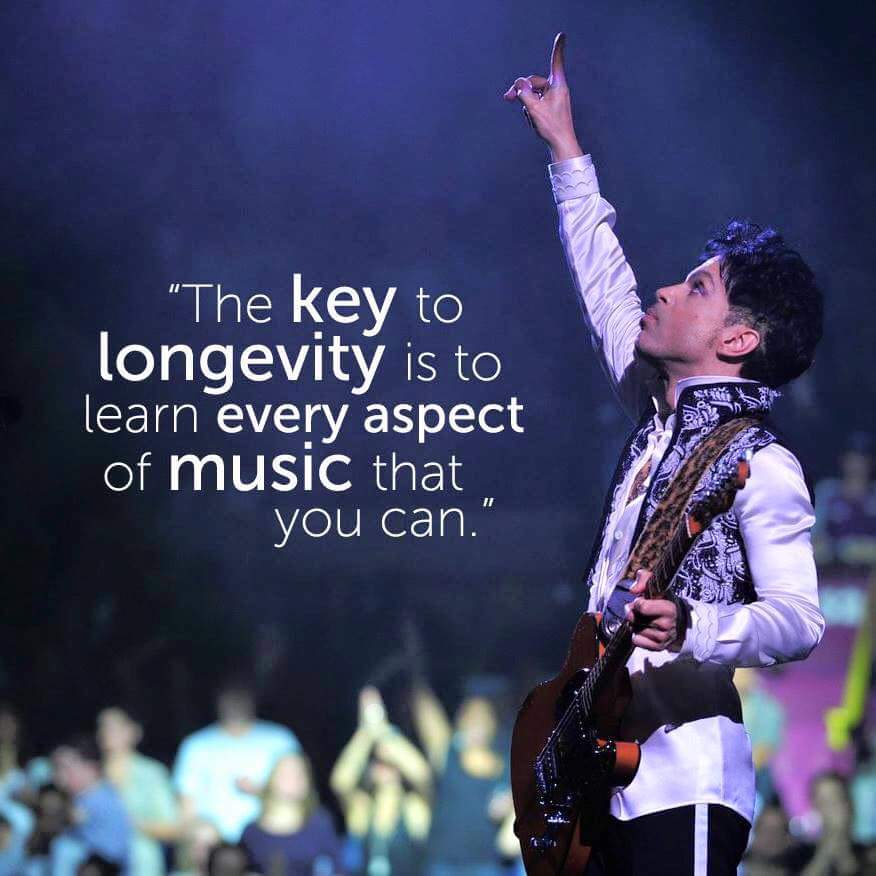 Dearly beloved, we are gathered here today to get through this thing called "life". 
Electric word, life it means forever and that's a mighty long time
But I'm here to tell you, there's something else… the after world."
Prince has now gone to the afterworld. The world has lost one of the most talented, enigmatic, influential, creative, artistic, mysterious, genius, gifted musical artists of our times.
The night before that Prince shockingly passed away, I had decided to watch his music videos that I had recorded from the Australian music program, MAX from a few days ago. I've seen his music videos a million times over but I still can't get enough of watching them. The music videos were: "When Doves Cry", Why You Wanna Treat Me So Bad' and 'Diamonds & Pearls".  The most strangest thing that has occurred to me, was that I had the most weirdest thought whilst watching his music videos… how would I react if Prince passed away? WHY I even thought that I really don't know but I would end up finding out much sooner, along with the rest of the world, than I had ever imagined…
The early morning of Friday 22 April 2016, I woke up just before my alarm at 6.08AM and saw that my husband had sent me two text messages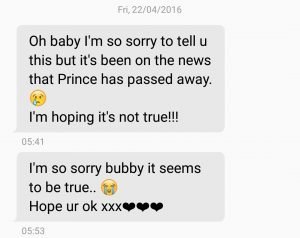 , which was strange as he had only just left for work a couple of hours earlier on. I stared at his messages and couldn't comprehend what they were saying.
Prince passed away???? Dead??? No no no no no no no no no, it can't be true. It just can't be true.
I stared at those messages. I couldn't grasp what my husband was saying in them but then soon the tears started to stream down and I started to say out loud, 'Not my Prince! Not my Prince! Not my Prince!'
Quickly I went onto the web to see if it was true and saw the headlines, 'Prince dead at 57'. Then I went onto Facebook to check out the Prince fan page groups I follow and saw through each and every fan page that it appeared to be true. I broke down crying and completely lost it. I got up out of bed and just sat at the edge of my bed for what seemed like hours, bawling my eyes out.
I was introduced to Prince when I was about 10 years old by a long time friend of mine, Joana. She had brought over a cassette tape called 'Controversy' and said I had to listen to this song called, 'Sexuality'. We sat and listened to the song and the rest of the album and that was the moment for me when I fell hard and became a long-time devoted die-hard loyal fan.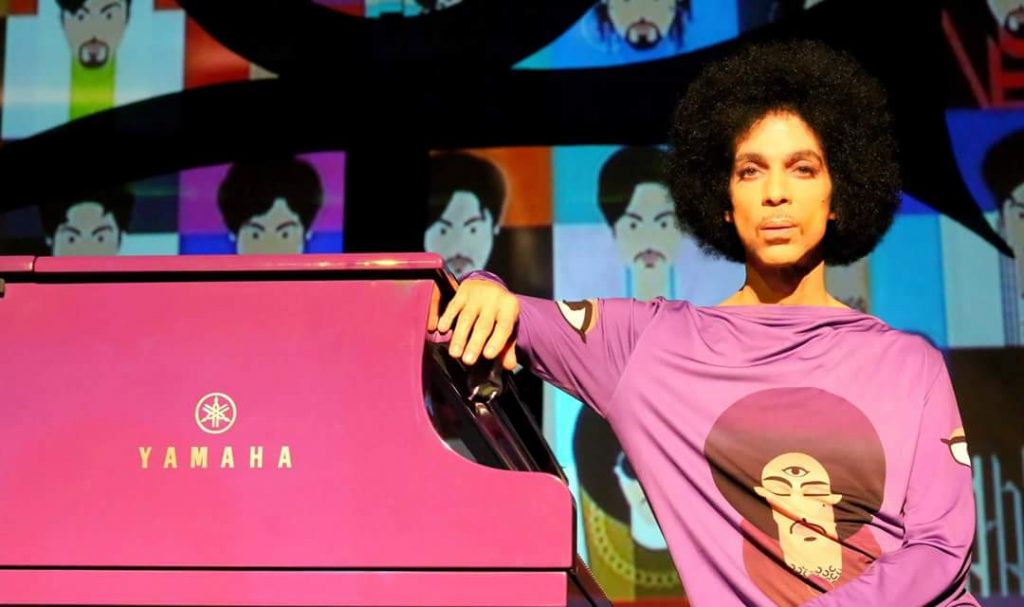 Born Prince Rogers Nelson on 7 June, 1958, in Minneapolis, Minnesota, the son of Mattie Della and John Lewis Nelson. Prince's father was a pianist and songwriter and his mother was also a jazz singer. Prince was named after his father, whose stage name was Prince Rogers, and who performed with a jazz group called the 'Prince Rogers Trio'. In a 1991 interview with the Australian program, A Current Affair, Prince's father said at the time, "I named my son Prince because I wanted him to do everything I wanted to do". 
Prince was seven years old when he taught himself how to play on his father's piano, to which he wrote his very first song called, "Funk Machine". Then at the age of 13 he taught himself how to play the guitar and the following year, the drums and after that many other instruments. Apparently he can play over 25 instruments and it is all self taught. Prince's parents separated when he was about ten years old and would often switch homes, sometimes living with his father and sometimes with his mother and stepfather. Later on he would move into his next door neighbors home.
Prince lived his entire life in his native Minneapolis, saying to Oprah back in the early 90's that this was his home, his sanctuary, he loved the seasons and also it's where the evil people would never come to Minneapolis because its so cold (a sample of Prince's humour). He didn't want the flashy lifestyle like most celebrities do and live in Los Angeles or Hollywood.
In 1978 he released his debut album For You at the age of 20 and then the following year released his second self titled album. Throughout the 1980's he released numerous albums at almost one album per year that included 1999, Purple Rain, Around The World In A Day, Sign O' The Times and Batman, among others, evolving in sound and production, creating his legacy. The man never rested and would be constantly found in his recording studio at Paisley Park writing and recording. And whenever he was out on the road touring, he would hire recording studios in each and every city around the world, just in case he felt inspired and needed to release his creativity.
At the peak of his career in the early to mid-eighties, he starred in the 1984 blockbuster classic movie, 'Purple Rain' which was based on his early life story. The movie, the single and album of all the same name, 'Purple Rain', would all go to number one. The album was his first number one in America and stayed at number one on the Billboard 200 albums charts for 24 weeks straight. 'Purple Rain' cemented him as one of the greatest artists of his generation, earning him two Grammy's, a Golden Globe and a Oscar – still even unheard of nowadays for any artist to achieve.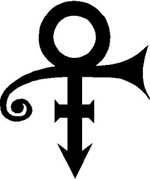 Prince was also known for standing up to his record label, Warner Bros, who were trying to slow down his creative output to satisfy their marketing department (i.e. money costs). So in came the unpronounceable symbol, the infamous, 'Love Symbol'.
The meaning behind the 'Love Symbol' is ideas and thoughts he had, for him it was the idea of  harmonizing ideas often in conflict such as 'man v woman, sex v religion.' If you look closely at the symbol, it evokes the sign of the cross.
The 'Love Symbol' made it so hard and difficult for his label who weren't able to say, or even type, their star's brand new name. Rolling Stone magazine have named it the fourth boldest career move in the history of rock music (out of a list of 25).
"People think I'm a crazy fool for writing 'slave' on my face," he told Rolling Stone back in 1996. "But if I can't do what I want to do, what am I? When you stop a man from dreaming, he becomes a slave. That's where I was. I don't own Prince's music. If you don't own your masters, your master owns you."
Prince is truly one of the most unique gifted legends of the 21 century: a perfectionist by nature, a musical virtuoso, a prolific songwriter, producer, director, actor, philanthropist and musician. A dynamic performer. Like Prince said on his last tour of Australia, the out of this world mesmerizing Piano and A Microphone tour to which I was so lucky and blessed to have been there, 'Can't nobody do it like Prince!' Damn straight! Amen!
When you went to a Prince concert, you knew you would get your money's worth and more. Prince was famously known for regularly stretching out his shows beyond the two hours mark, showcasing his stunning guitar works, his outstanding iconic singing voice and the interaction with the audience.
During this last tour, Prince revealed slightly more of his personality, engaged himself a lot more than ever before with the crowd talking about his life, his past and also showed his sense of humour – the guy is really funny!
If you were lucky and blessed to have gone to any of his shows, you knew you attended something memorable. If you weren't a Prince fan but attended a show of his, I am 100% certain that you would either be a fan by the end of the show or at least respected Prince for his talent.
He's the only artist that I have ever seen that lights up a stage on fire, leaving you to burn within-it a frenzy of movement, lights, roaring electric guitars, slides, pianos, dancers, voices, splits and so many many songs. You walk away feeling spiritually blessed and baptised. Cleansed. Rejuvenated. Reborn. I'm serious, it was like a religious experience.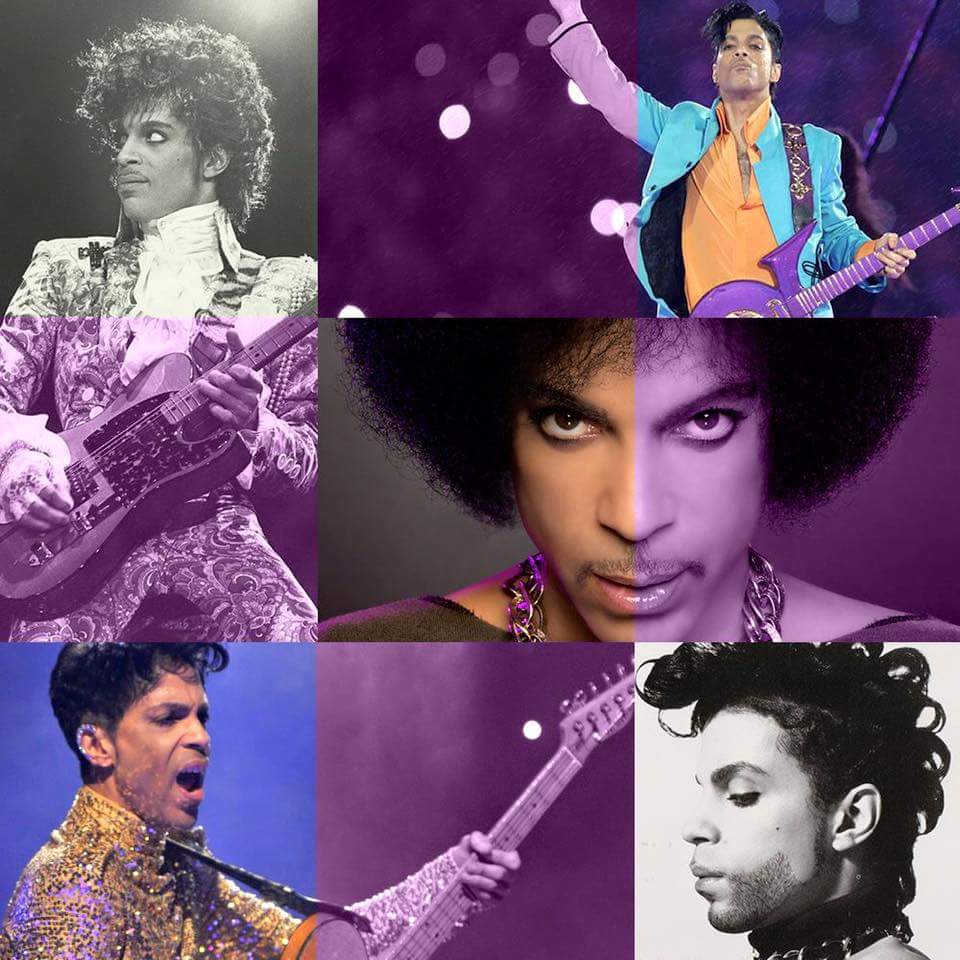 Prince has in the past confirmed that there is a 'vault' in his home of recordings from the past 40 years. He appeared on the talk show 'The View' and was asked whether he would one day release those songs/albums one day. He (prophetically) said that he wouldn't if he was alive but when he's gone, someone else probably will. Fans now are wondering when we will get to hear all of the material that's locked up in the vault and whether, if it at all it will be released one day.
This brilliant artist has released over 39 albums and yet we cannot get enough of his music (but perhaps even more so now) and had hoped later on this year if he would be releasing another album to follow on from the past two 'Hit N'Run' albums.
Now it all just depends on who is running his estate and who he left his Will to. I just pray and hope that whoever it is, that they don't make the same mistake of ruining his catalogue as they did with the late Michael Jackson.
SOME FASCINATING FACTS ABOUT PRINCE
Prince's nickname growing up was 'Skipper'.

He played basketball in high school and was a talented basketball player. He once played for one of the best school teams in the Minnesota state and still played basketball on his own home made court at Paisley Park.

There is a 'Princepedia' (a spin off of Wikipedia) which was created by fans a few years ago and remains as a popular resource among Prince devoted fans.

When he was 10 years old, he danced on stage with legendary James Brown, the "Godfather of Soul."

Prince has written more songs than The Beatles or any other artist, with a back-catalogue that expands to well over 2000 tracks!

One the song, 'Scandalous' which appears on the Batman Soundtrack, Prince and his father wrote that song together.

Back when Prince was a struggling musician in Minneapolis, he was so broke he would hang around outside his local McDonalds just to smell the food. Why didn't anyone buy the man some fries!

The meaning behind, 'Purple Rain'? Some believe it's about the end of the world, a theme Prince was really interested back in the mid-80s but ex-band member from The Revolution, Lisa Coleman said: 'Purple Rain' symbolises "a new beginning. Purple, the sky at dawn; rain, the cleansing factor." 

Prince performed at the wedding of Star Wars director George Lucas as he married Mellody Hobson.

Prince wrote some massive hit songs for The Bangles, 'Manic Monday', Chake Khan, 'I Feel for You' and of course Sinead O'Connor,  'Nothing Compares 2 U', who then famously went onto to bad mouth Prince (righteous ungrateful cow).

Michael Jackson's 'Bad' was meant to be a duet with Prince, but Prince was uncomfortable with the song's opening line: "Your butt is mine." "Who's singing that to whom?" Prince asked at the time, "because you sure aren't singing that to me!"

He loved playing ping pong. In fact, it was even written into an episode of New Girl that he appeared on in 2014.
News of his death is still sending shock waves throughout the world, with celebrities and people all over the world still trying to comprehend it and come to terms with it.
Many still not believing it to be true, such as myself. President Obama summoned it up the best:
"Few artists have influenced the sound and trajectory of popular music more distinctly, or touched quite so many people with their talent. As one of the most gifted and prolific musicians of our time, Prince did it all. Funk, R&B, rock & roll, pop, jazz. He was a virtuoso instrumentalist, a brilliant band leader and an electrifying performer. 'A strong spirit transcends rules' Prince once said, and nobody's spirit was stronger, bolder or more creative".
Ironically, Prince passed away at his home alone in an elevator, which if you really think about it is quite eerie when his famous hit song, 'Lets Go Crazy' sings… 'are we gonna let the elevator bring us down? Oh no, let's go!' But further more, did Prince predict his own death?
He has always been quite intuitive and at his last appearance last weekend, Prince threw a dance party at his home for his fans and even though he didn't perform, he wanted to show off his brand new piano and guitar, and told the crowd: "Wait a few days before you waste any prayers." Now that is just a little too spooky for my own liking. Did he sense his time was coming? Did he know something?
Its been quite well known that Prince had been unwell for the past few weeks, battling the flu or they as had also called it, 'walking pneumonia' as he had cancelled two shows and for Prince, that is really quite unheard of and is an indication that he must have been really sick. Prince has always been the ultimate professional. Regardless whatever was going on in his personal life, he always went on with the show such as when Vanity passed away on the 16 February, he still performed his Melbourne show (although you could feel and see the heartbreaking emotion in his voice and demeanour).
There are now news reports saying that his plane that had to do an emergency landing in Illnois where he was hospitalized for three hours and was because he was given a 'save shot' because of an alleged drug overdose with Percocet (which a is a painkiller). What we know as facts is that Prince had been battling with extreme immense hip pain for many many years, from all those earlier years of him jumping off the large speakers at his concerts on his high heel ankle boots and doing splits on stage and whether if its true that it was an accidental drug overdose, remains to be seen with the toxicology results in a few weeks time.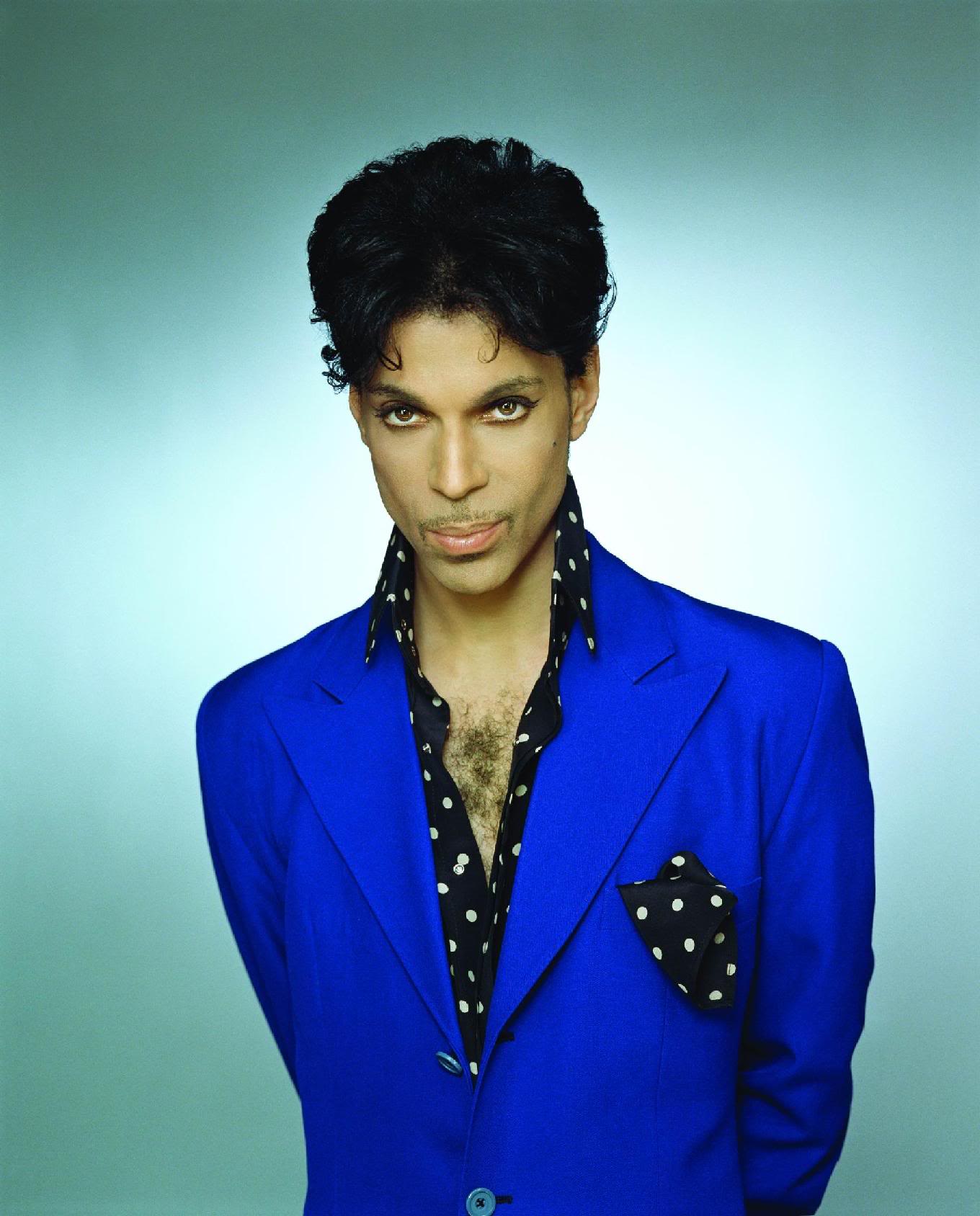 Either way whatever it maybe this is an deeply sad unfortunate and shocking death of one of the greatest artists of all time.
A man who is so greatly loved and respected by fellow musicians, politicians, royalties, by people the whole world over.
I always believed and thought I would still be seeing Prince perform live well into his 70's.  This is an artist, who with almost 40 years of fame, who played over 25 instruments and never copied another artists work.
He is the only one man who has defied restrictions, who's defied the obvious and all the rules to the game, a mysterious figure.
He played by his own rules, and set the road for what any artist should be.
Apart from the obvious over the top sexual tones in Prince's stage performances, music, videos and persona, he was also a very religious man. Prince, who became a Jehovah's Witness in 2001 under the guidance of his bassist and songwriter Larry Graham, views everything through the lens of his religion.
If you listen really closely to his music, his songs are so cleverly written in such a way that it didn't sound like you were being preached to at all. A lot of his songs speak of God, the bible and the after world and intertwined in his songs with religion and love.
Prince was an original who influenced so many, and his legacy will live on forever more. Many future generations will hear his music and be influenced and learn from the greatest ever artist that lived on this earth. He created music and art with such passion and individuality, that it surpassed many artists before and after him.
There will never be another artist like him. His music is like an internal roller coaster that takes each and every one of us on our own separate, legendary ride. And even when you got the story behind his songs, the next time you heard it again, there was another meaning behind it, uncovering even half of the story behind the intriguing and unapologetically addictive sound of his music.
His songs are so powerful that you are forever changed, songs that make you laugh and cry, think and dance. He is the inspiration that generations will return to until the end of time. I am so blessed, so grateful, so lucky to have lived in the same lifetime as Prince, and got to experience his music, his visions, read his words and see him live in concert many times. How lucky are those who got to experience any part of this truly tremendous naturally gifted artist?
Prince said it best one time:
"For people who don't understand why others mourn the death of artists, you need to understand that these people have been a shoulder to cry on. Our rock.

They've been family, friends, leaders, teachers and role models. Many have taught us what we need to know and what to do when times get rough.

They've helped us to move on.

They've pushed us out of bed.

They've helped us to live when nobody else had the time to. Artists have inspired us in endless ways and have been with us through stages in our lives.

We've made memories with them.

So when they die, a part of us dies."
This quote from Prince sums it up best for me as I have honestly struggled with overwhelming grief since his passing and I know there are a few people who have looked at me thinking, 'Oh my God, she's actually lost it, she is really completely bonkers'.
But I just don't care, that's their issue, not mine. He was like family to me. I grew up with listening, watching and seeing Prince. He is my family. Because of  Prince I've never wanted to be like anyone else but myself and because of his music, his vision, his messages, his words, he has given my spirit, my soul, my very being wings to be different.
This artist has been with me for most of my life and his music has been the soundtrack to so many aspects of my life: the good, the bad, the painful and the heartache. When I have needed refuge, Prince's music, art and vision has been there to comfort me, to inspire me, to teach me. Prince was a gift, a genius and a reminder that we all can achieve greatness, we just need to believe and to work.
Prince is immortal. He can never die. He never will die. His music will continue to live on for all ages and will continue to inspire for many generations to come. That is the power of music.
That is the power of Prince.
So thank you Mr. Nelson, for gracing my life, for changing it and for everyday, inspiring it. You have given me so many memories to feast and live on for the rest of my life.
Rest in peace, my beloved Prince.
You will never be forgotten and will always live forever in my heart and on my stereo.