Shhhhhhh, don't tell my husband…! I just had to buy it!!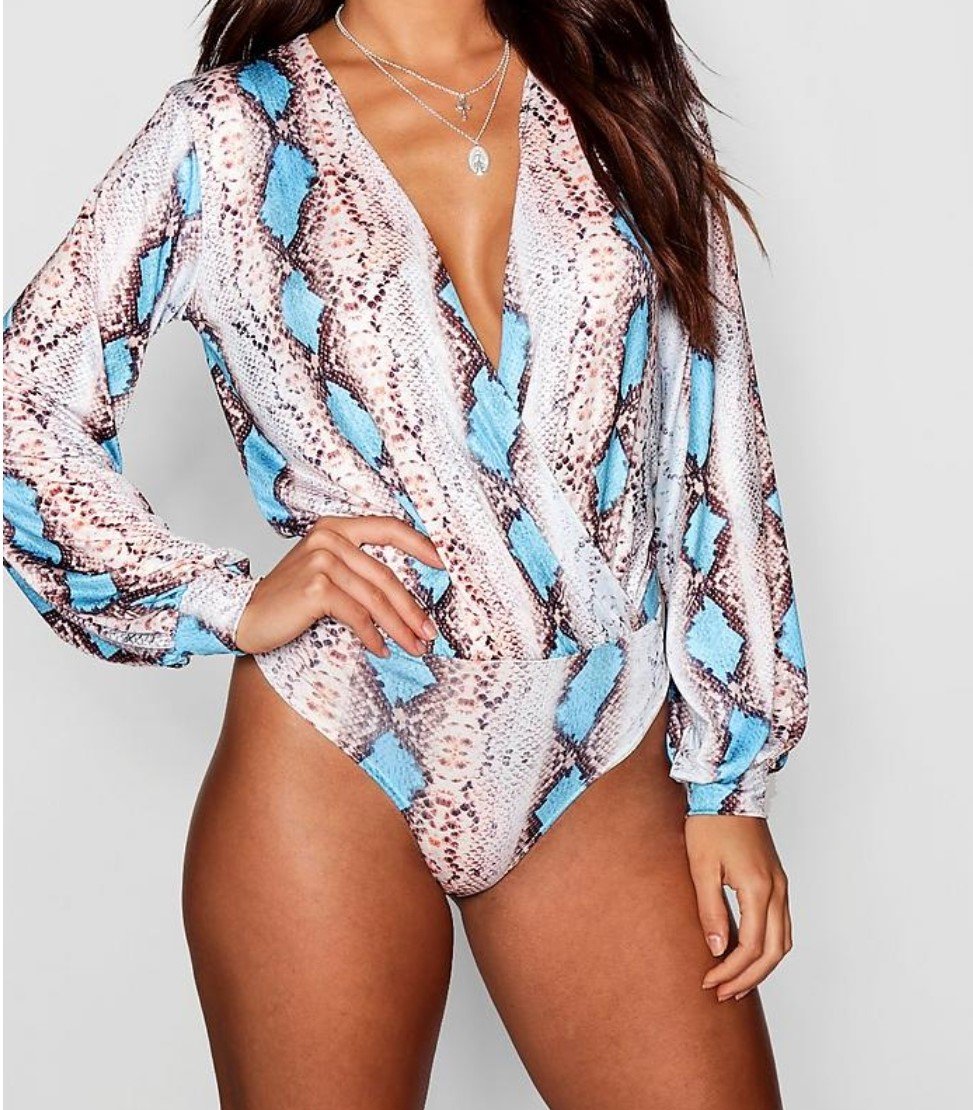 "No matter how many times a snake sheds its skin, it will always be a snake. Remember that before allowing certain people back in your life."
Snake print is everywhere this season, and when I say everywhere, it is literally everywhere! Animal prints tend to come in and out of seasons, every couple of years however but this season, it is in full force!
I've been a huge fan of snake print for a long time now and to be honest, I prefer it over leopard print which I find a little cheesy and tacky but thats just my own taste.
For me, I find that snake print has a rock star energy about it, quite edgy, chic, and ever so sexy, giving a very powerful vibe.
Like anything that is trending, you will find it in a variety of prints, colours, lengths, cuts and different patterns. My current favourite pattern and colour is the wrap bodysuit by BooHoo (in the colours pink, and also tan: gorgeous!) – its currently on sale, so worth it!
Adding snake print to your wardrobe, I believe is a must! If you are wanting to change your look from casual to chic, then just throw on an item of your choice, and it will change your outfit into WOW!
One important rule to always remember when it come's to animal or reptile prints: never double up on it; if you're going to add it to your outfit don't add a snake print shirt and snake print bag at the same time. It's seriously way too matchy-matchy, and you've just made your exciting outfit into bleugh.
Anyway, here's what I've bought lately from BooHoo – shhhhhhh! Don't tell my husband…! I just had to buy it 😉
Share the love please xoxo