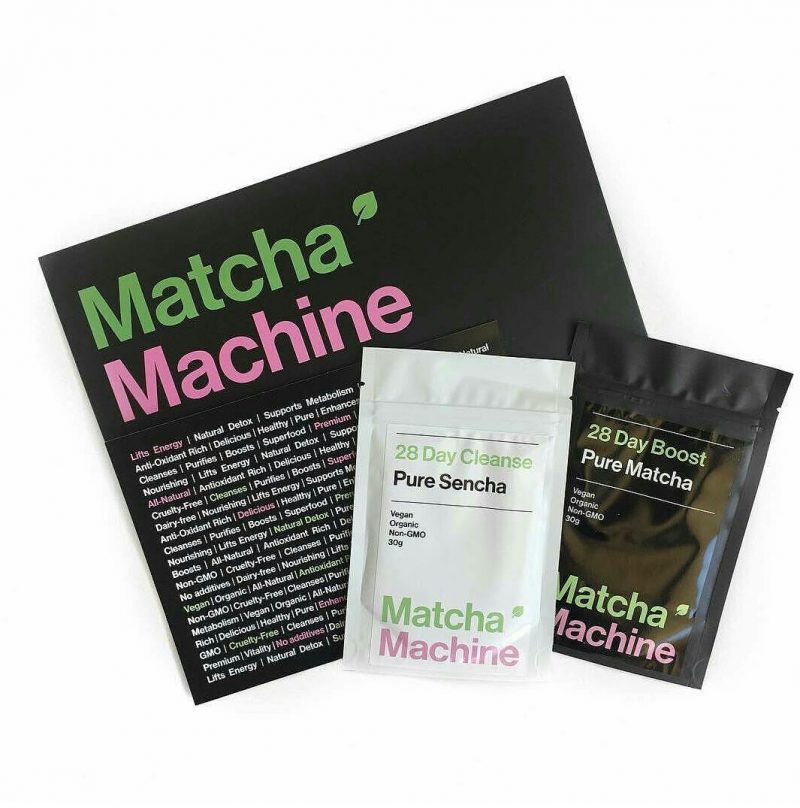 Ready to meet your matcha?
OK, first of all – I'm not trying to initiate a fight club or drag you guys into a dual 😀 …what #meetyourmatcha is basically a superfood green tea that is an all-natural, premium, two-step green tea detox that uses a combo of organic, premium Matcha powder and Sencha powder.
This is what the detox program offers:
Increased and sustained energy

Ongoing support for your metabolism

Very high levels of chlorophyll to aid in detoxification

137 x more antioxidants than traditional steeped teas to support your body's natural repair systems

100% natural, vegan and pure organic

No fillers, no additives and no laxatives.
When I first started my review of this product, I was at first a tad apprehensive. I mean, how many products are there on the market that claim to help you lose weight, curb your appetite and give you energy.
Well, I first started drinking this over a week and a bit ago and I can safely say with most certainty that after three days, I surprisingly noticed a-lot more energy, my sleeping was a lot more restful (I have struggled with getting a good peaceful night of sleep since my father passed away a few years ago) and the bloatiness in my tummy, well – its not as buddha-like. Haha!
Now there are two packets – one is for first thing in the morning which is Boost Matcha and the other is for the afternoon, the Cleanse Sencha. To get the maximum and best results, you do need to do this for 28 days.
Boost Matcha (Matcha Green Tea):
Take this packet in the morning. What this one does, is that it gives your metabolism a good awesome kick in the bum, burns calories and you get sustained, all day energy. YAY!
Cleanse Sencha* (Sun-grown, stone-ground Sencha powder):
Take this packet in the afternoon. And what this one does, is that it will detox and cleanse your body and give, and replenish your body with so many amazing antioxidants.
* Sencha is a type of Japanese ryokucha (green tea) which is prepared by infusing the processed whole tea leaves in hot water. It is the most popular tea in Japan. For this the sencha is grounded into powder and provides a greater amount of vitamin C and vitamin E.
How Do You Use It:
You only need 1/2 a teaspoon of the powder and you add a splash of hot water and mix it into a paste, after that add hot or cold water. Now, I am going to be completely honest but for me, and I say for me – it tasted awful.
But I sucked it up like a big girl and sculled it down. There was no gross after taste, luckily haha! The next day, I actually decided to add organic coconut water and that helped a-lot for me. But every so often, I have drunk it with just cold water and I don't notice the 'acquired' taste of it as much now.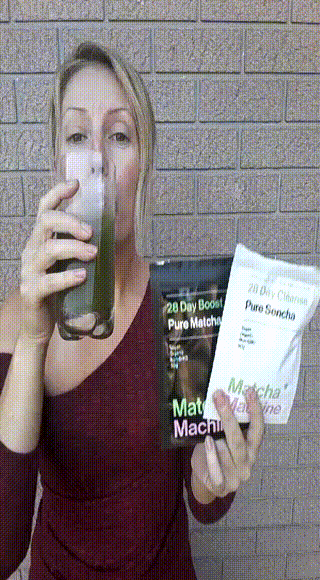 TEN AMAZING BENEFITS OF MATCHA:
Increases and lifts your energy levels

High in antioxidants

Improves appearance of skin

Promotes a more restful sleep

Boosts concentration and enhances focus

Boots immune system

Detoxifies

Cleanses the body

Stimulates metabolism

Lowers cholesterol
We are now living in a world, where we are all heading towards a more natural way of living and eating, and that even means more herbal supplements and natural foods are arriving to the shelves of our grocery stores everyday.
Matcha provides a lot more health benefits than what green tea has as it's more potent and versatile (you can even add the tea powder to your foods!).
This is one product that I definitely will continue on taking, as I've found my energy levels have definitely increased, I'm a-lot more alert and focused and my sleep has been so much better (yes!). Also, my little Buddha belly isn't as pronounced now but I think the drop in weight will happen over a month of consistently taking it.
I highly recommend this product and with it began, non-GMO and dairy & cruelty free and having all so many amazing antioxidants makes it a product that's worth looking into it with its proven benefits.
Do you suffer from a lack of energy and alertness, and struggle to focus? Would this be a product you would consider trying out?