I'm so excited to announce that I have been nominated for the Geelong Small Business Awards 2017, in the category of Rising Star and Social Media Influencer.
My nomination means that I have been recognised as a local business that's making an outstanding impact on the Geelong community, with the Awards being based on things like contribution to the community, innovation and collaboration.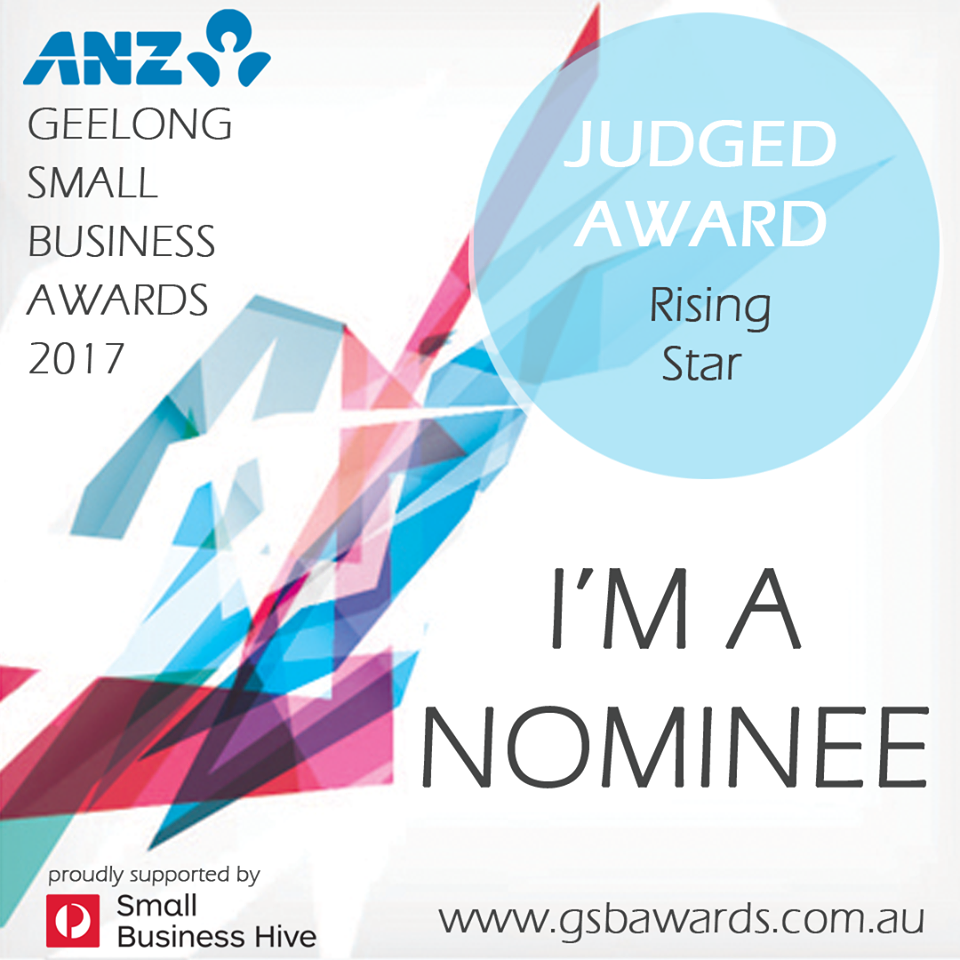 [ctt template="8″ link="97TnV" via="no" ]Geelong, there's no place like home.[/ctt]
To be selected to enter, was a huge thrill and honour for me as I have been working so hard to make my blog get recognised even if just a little.  I literally start working on it  from the moment I get up in the morning, on/off throughout the day (in-between report writing at my full-time during the day job –shhhhhhhhhhh! Don't tell anyone! wink, wink) ), during my lunch break and again, when I come home after making hubby and my fur babies their dinner, until I hit my pillow on the bed. And yet still, thoughts and ideas are constantly running through my head while I' trying to fall asleep.
I practically live and breathe this blog. I want to make it a huge success and take it to the very next level of making it my only full time job that I can work from home doing exactly what I love and am passionate about.
Regardless whether if I win or not, just to be nominated and be recognised in my beautiful home town of Geelong (which I have always been so proud to live in and be from), is a dream come true and would be completely mind blowing. I am completely and utterly so grateful to have been considered and nominated.
Thank you to all who have supported and encouraged me on my journey so far. I am so proud to be a part of Geelong's supportive small business community and an event that's encouraging it to thrive!
Wish me luck! The awards ceremony is on the 23rd March 2017.