Since I've been on this IVF journey for the past three years, you pretty much seek to learn about all the supplements out there, the super foods, vitamins and herbs, to try help your fertility and improve whatever chances you may have.
What I've come to love about IVF (yes there are few positives with it, apart from pregnancy being the obvious), is that I've come to enjoy reading and learning about the benefits and what every supplement/super food/vitamins/herbs does. Learning about it all and absorbing all the information of what they actually can do, how it helps you, not just on a fertility level but on a complete inner health level, is actually really interesting.
We now live in a society that is seeking and embracing the healthy organic way of life more and more, and we are choosing to eat more organically grown foods. We are now that much more invested in what we put into our bodies than ever before.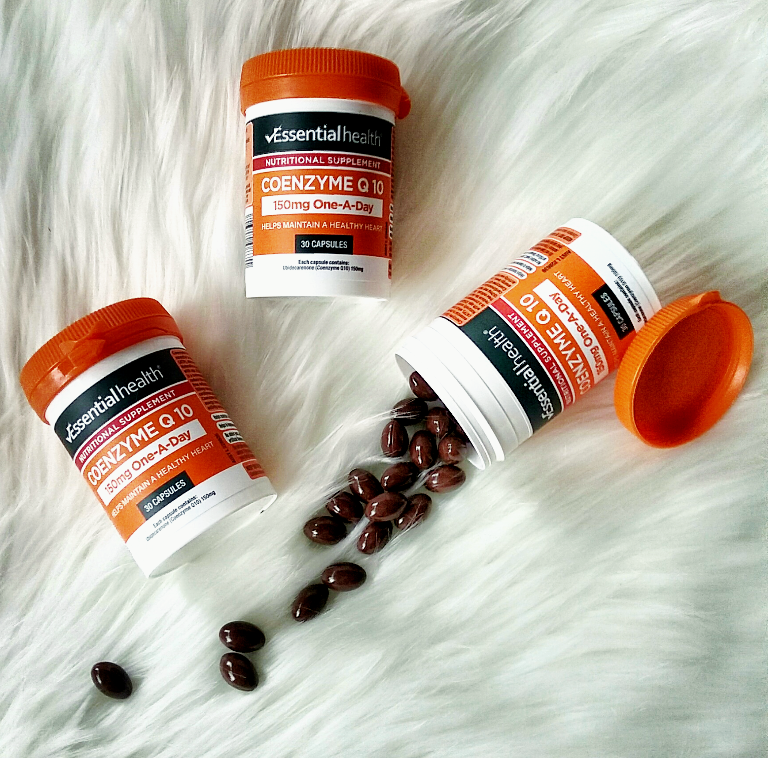 SO WHAT IS CO10?
COQ10 is the abbreviated name for "Co-enzyme Q10". Its found in every cell of our body and it helps our bodies produce energy for cell growth and body maintenance. COQ10 is also an important antioxidant which helps free radicals from harming and attacking the cells in our bodies.
As we age the COQ10 in our bodies declines, by taking the supplements it helps to increase the body's oxygen intake. This is the one supplement that I absolutely love and really have seen the benefits of taking it over time.
Some health benefits that you get as a result of taking COQ10 include:
Helping treat high blood pressure & heart disease
Giving an energy boost (more so for people who experience tiredness & fatigue) and improve stamina
Reducing high cholesterol levels
Improve your skin
Treating gum disease and oral health
Treating infertility in women (improving the health quality of the eggs)
Increasing your man's fellas & mobility
What amount of COQ10 should you take?
There really isn't a right or wrong answer for this and COQ10 isn't a supplement that will harm you. For some women who are undergoing IVF, because of egg quality issues may need to take a much higher dosage. The maximum level that we're able to buy in Australia is 150mg.  In the past, I have bought the brands Natures Own, Blackmores and Swisse. All really good quality products but just a tad expensive, especially more so when you are on the IVF journey.
Now, there is a website in America called iHerb.com and they are the only ones that actually sell up to 600mg in COQ10. I am forever always taking COQ10 no matter what, but when I'm about a month away from starting a new IVF cycle, I always increase my dosage to 1200mg in total.
Yes I know it seems quite excessive and I have checked and confirmed it with both my Fertility Naturopath and IVF Doctor, and both they have given me the OK. When you're of a mature age or have issues with egg quality, the doctors may always suggest increasing your dosage of COQ10 to be at least at a minimum of 400mg. With the COQ10 600mg I purchase from iHerb I take one capsule of 600mg in the morning and then again at night.
When I'm in-between cycles, I reduce it down to about 400 – 500mg but obviously because I am wanting to help continue to improve the quality of my eggs as much and as best as possible but I also take COQ10 for continued optimal health and skin benefits. And let me tell you, because I have been taking this for over three years I have seen a difference because I have been taking it.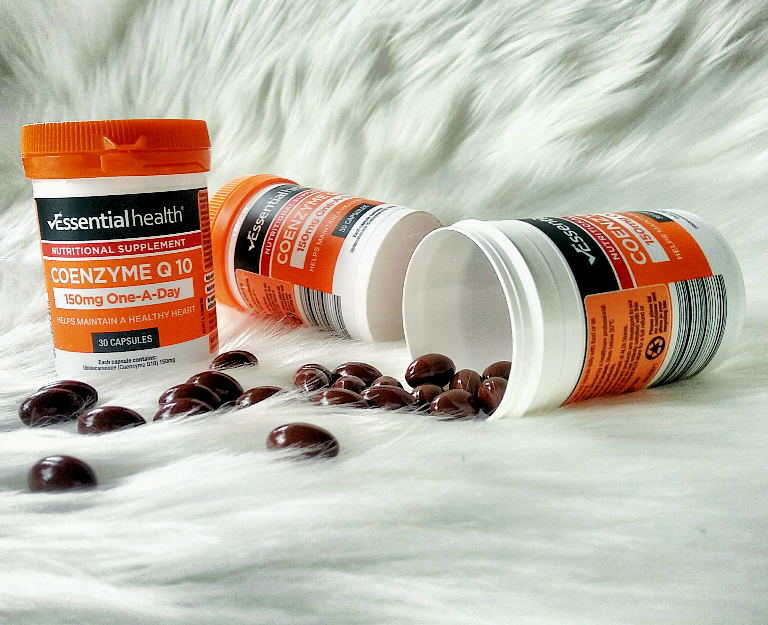 MALE & FEMALE FERTILITY
In regards to fertility, COQ10 has been known to enhance fertility for both men and women.
For men, its been found to help play an important role with those whose fellas just don't have that energy to travel long distances, and once they've taken the COQ10 supposedly, their fellas soon get their mojo back and their mobility has improved heaps.
For women, as we age naturally our body levels of COQ10 start to go down, because it takes 'energy' to process fertilization and embryo development. The less of COQ10 that we have in our system, the harder it is for conception to take place. Taking COQ10 improves the quality of the eggs and helps to improve your body system.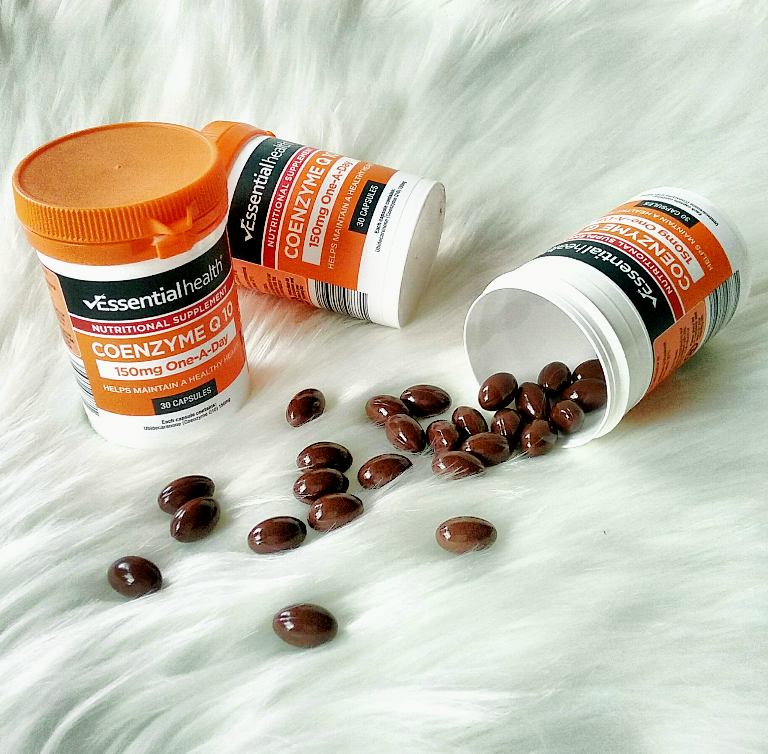 COQ10 is also found in a lot of the foods that we eat but to get enough of it into our bodies, to sustain it at high levels we would need to eat A LOT of those those specific foods and for those who are vegetarians may need to get their COQ10 requirements from a supplement.
Some foods where COQ10 can be found in: beef, chicken, Liver, kidney, sardines and mackeral
MY OWN PERSONAL EXPERIENCE with COQ10
What I have noticed since taking COQ10 for over three years now is the look  and feel of my skin has improved so much (a little softer and smoother). Also I have a lot more energy and my gums (oral) has also improved (I have a hereditary issue of gum disease – thanks family line. Haha!). So for me, this is one of the few supplements that, without a doubt or question that I will continue on taking for a very long time to come.
Please know that with all supplements most take at least 4 to 6 weeks weeks to be absorbed by the body and for it to start to have an effect on your inner health; there are some that will have a quicker working reaction within 3 to 4 days.
DO NOT take COQ10 if you are taking warfin or any type of blood thinning medications as it will also thin your blood even more. Any one taking heart medication, please see your doctor before considering taking COQ10. Please note that I am not a medical doctor and this  website contains general medical information and the medical information is not advice and should not be treated as such. Please refer to my Disclaimer.