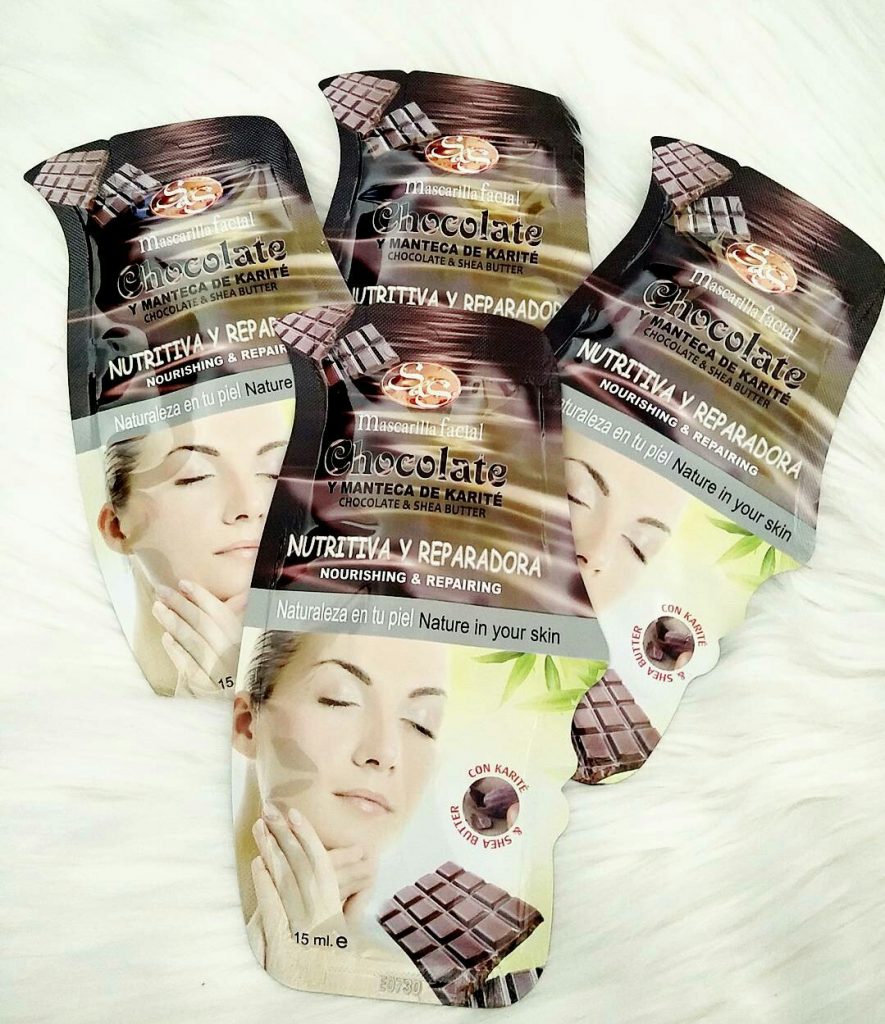 I've been a huge fan of facial masks for quite a few years and over time they have become one of my absolute favourite skin care products that I religiously use.
They're so easy to use and deliver results straight away.  The most amazing thing about using a good facial mask is the way how your skin feels afterwards: clean, ever so smooth and nice & tight. And ladies, that's just after one single use!  J'adore!
'SO, SHOULD I USE A FACIAL MASK?'
Abso-fucking-lutely!  100%!!  I do believe everyone should be using them! Even if you don't want to do the whole cleansing, toner and serum routine, then at least use a facial mask a few times a week.
It won't take you that long and you can sit in your snuggly pajamas, curled up on the couch whilst watching your favourite show, all with your facial mask on!
With the right facial mask, you can will help hydrate your skin and remove any excess oils and help improve the appearance of your pores.  It's also going to help you feel a little more relaxed, especially when you've had a stressful day at work.
There are some masks that come infused with aromatic essential oils such as mint and rosemary, lavender and bergamot, which will lift up your spirit by stimulating your senses.
In the end, seriously your skin is going to thank you big time and soon you will be glowing. Basically its like pampering yourself in the comfort of your own home!
Mmmmmm, chocolate!'
I was recently in a store here in Portugal and stumbled upon a facial mask product made by a spanish company called S&S that seriously stopped me in my tracks. It was chocolate. Yes, you read that right, chocolate!
Now first let me make it clear, that its not actual everyday chocolate that you eat. Oh no no, it is not! This product has cocoa (or the correct word being, cacao) and flavonoid properties that works within the skin as well as it does internally.
Chocolate flavonoids in dark chocolate absorb UV light which help protect and increase blood flow to the skin and improve the skin's hydration and complexion.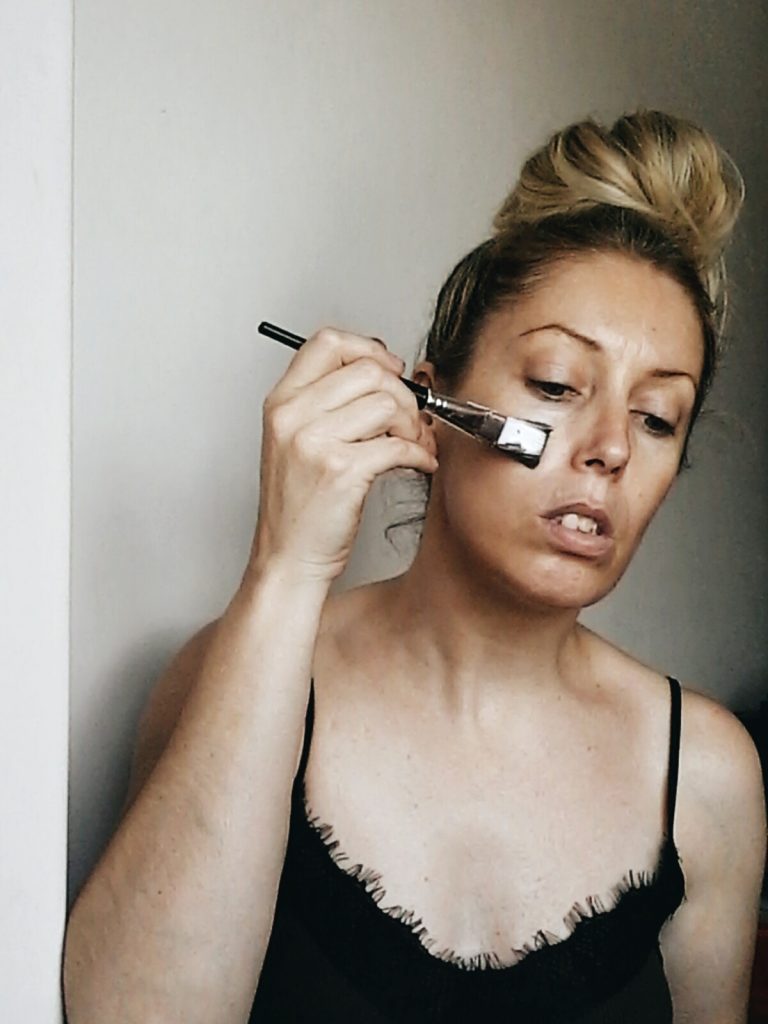 CHOCOLATE IS GOOD FOR YOUR SKIN'
Chocolate is already used in so many skin care products such as body butters, scrubs and moisture soap bars.
One awesome thing to remember is that dark chocolate is really rich in antioxidants and they will help to keep your skin nice and firm, resilient and smoother as you get older.
Sounds like a good enough reason to add a piece of dark chocolate every night as an evening delight! 😉 So try to look out for more skincare products that have cocoa in it.
A few benefits of using chocolate in skin care products include:
Chocolate is high in anti-oxidants and contains anti-ageing properties

Chocolate will give you a healthy glow to your face (seriously!)

Increases the production of collagen and lightens blemishes and acne marks

Hydrates and nourishes your skin and softens delaying the appearance of fine lines & wrinkles

Acts as a deep moisturiser, keeping the moisture locked in

It can help calm and heal irritated skin

Promotes skin cell rejuvenation and also, rejuvenates it from the inside out (like I said, eat more chocolate!)

It promotes circulation to the skin
"When life gives you lemons, chuck them back and demand chocolate!
HOW TO APPLY A FACE MASK
Now, I'll be honest you're going to make a mess! *LOL* Just make sure that you pull back all of your hair so its not near your face and also make sure to wear clothes that you won't mind getting messy from the mask.

I always cleanse my face before applying a facial mask. I hear you ask why? The reason being is that you want to remove all of the surface dirt, oils and make-up as this will help to ensure that you receive all of the benefits of your facial mask. The way it was made to!

Now I've recently started to use a make up brush to apply my facial mask. Its cleaner and less messier this way. With downward strokes, apply your mask all over your face. Make sure to avoid eye area, keep your nose nice and clear so that you can breathe nice and easy. Apply the mask all the way from the face even down to the neck (even over your décolletage area, your upper chest area). The neck and the décolletage are very important areas to always remember as those two areas are the actual places a woman will actually see first signs of ageing (hello??? turkey neck?!).
Main point to always remember: it's called a facial mask, so you should look like you're wearing a mask.
If your facial mask says "leave it on for ten minutes" then you leave it on for ONLY ten minutes! If it says, "leave it on for fifteen minutes" then you ONLY leave it on for fifteen minutes. NEVER EVER leave the facial mask for longer than that as the benefits of the product could end up dehydrating your skin, and basically that just defeats the purpose of a hydrating mask then wouldn't it?

A simpler way to remove your mask is to get a small face cloth and rinse it in warm water. Gently wash away the mask off with the face cloth. Within a few minutes it will all be gone. Use plenty of water and remember to be gentle to your was whilst removing the mask. Once the mask is all off, pat dry, don't rub your skin.
IMPORTANT NOTE
As much as I am a major sucker for facial masks, basically any anti-ageing products, I always look at the back of the product to check out the ingredients thats been used to make it.
A key point to always remember is this: what you put on your skin, gets absorbed by your body, internally. So it can, affect your inner health. Please be safe.
INGREDIENTS TO AVOID IN ALL BEAUTY & SKIN CARE PRODUCTS:
Ethyl, Methyl, Butyl or Propyl (these are parabens)
DEHP, DHP, DBP 5, Dibutyl Phthalate (these are fragrances)
Triclosan, Chloro, Phenol, Irgasan  (theses are as known as an endocrine disruptor, playing havoc with thyroid and reproductive hormones)
Polyethylene glycol (PEG, PPG, Cocoate), propylene glycol, polyoxyethylene, polyethoxyethylene, polyethoxyethylene mineral oil, Isobutene  (these are Petroleum byproducts)
Lead acetate, thimerosal, mercurius solubilis, mercurius sublimates, mercurius corrosives, mercuric chloride (these are lead and mercury, and have been known to be linked to cancer)
Formaldehydes (ie: FRP's preservatives are used in many cosmetic products to help prevent bacteria growth however has been linked to certain cancers)
Do you use a facial mask? If so, tell me which is the one that you swear by and why! How many times a week do you use a facial mask?