Written by Katie Tejada (McDaniel)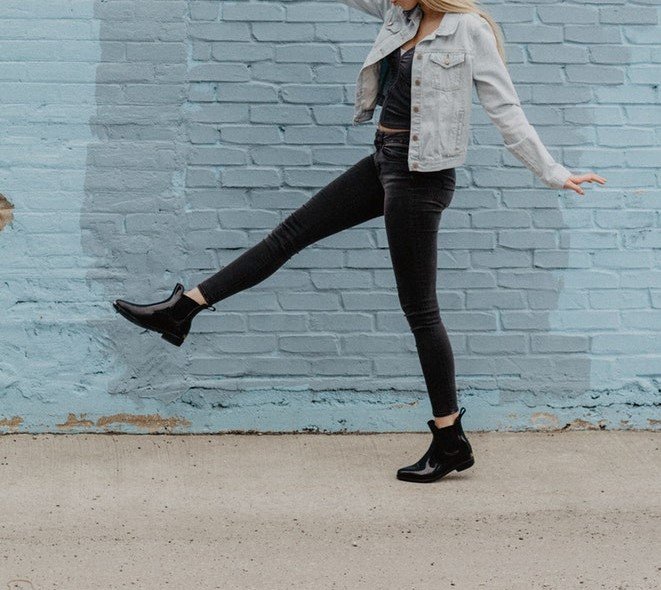 The denim jacket is retro and trending! It's the one jacket you can throw on over any outfit and instantly rock those laid-back, chill vibes.
But we're not talking about the tight, cropped, or fitted denim jackets. We're talking about the oversized, vintage-looking numbers everyone loved in the 80's. While these pieces look cool, they can be pretty tricky to style so they don't make you look bulky.
Lucky for you, we've got five unique ways you can do just that, no matter what you're overall style is! From punk rockers to boho ladies, here is how to make your oversized denim coat look so cool.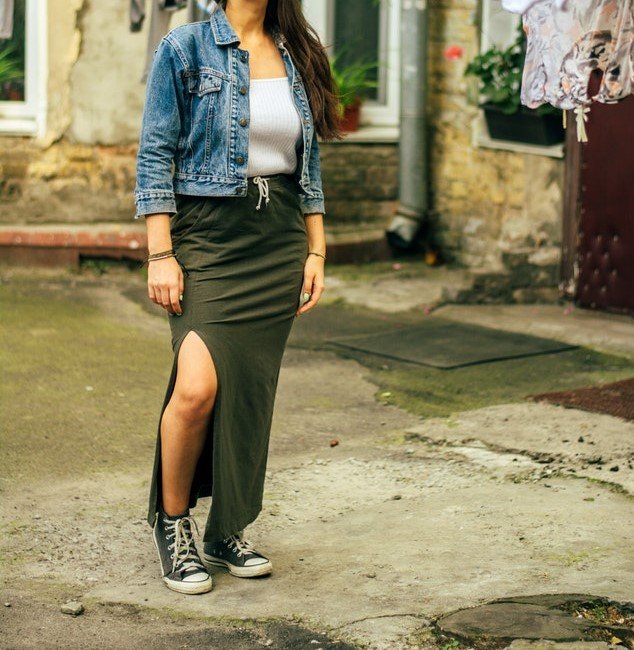 When it comes to wearing short dresses, there's a fine line for coverage, so you don't want to overdo it.
Layering an oversized denim jacket over a short dress offers light coverage.
This style works great for when you're not sure about the vibe of the event.
You want to dress up and look cute, but you don't want to feel overdressed. We're thinking spring and fall weddings, first dates, and even in a casual workplace!
It doesn't matter if you opt for a printed or solid-coloured dress because these coats go with anything! Choose a dark-wash denim jacket that has not been distressed for dressier occasions or dresses with lots of feminine frills to keep the look soft. A light-wash piece is great for more relaxed settings, like a day of shopping and errands.
Finally, if you want to give off a seriously cool Euro-vibe, wear your oversized denim jacket over your shoulders.
Simple yet powerful is one way to describe the casual tank top. This super versatile piece can be dressed up or down. With the ability to be styled a dozen different ways, there's no shortage of outfits you can rock.
The tank isn't reserved solely for warmer months, either. You can keep this easy-to-wear piece in rotation all year long with the right jackets. To make this top work with the chillier months, pair it with an oversized denim jacket.
Tuck your tank into your pants or skirt and throw the denim jacket on top. You can cuff the sleeves of the jacket and top it off with heeled booties or a pair of sneakers, depending on the overall vibe you're going for.
Double the denim, double the fun. Of course, it's a fine line to walk between chic and Britney and Justin Timberlake circa 2001.
When done right, denim on denim has serious street-style vibes. So, how can you rock denim on denim without feeling like you're wearing the dreaded Canadian Tux?
First, you want to make sure that the denim jacket is oversized and not fitted or cropped.
Oversized gives you that effortless, chic appearance and it looks great on all body types.
Next, don't be afraid to mix up washes. You can pair a light washed oversized jacket with black or medium wash denim.
Additionally, don't shy away from distressed denim to keep things interesting.
Dare to go bold and bare some midriff with a printed bralette under an oversized denim jacket. Today's bralettes aren't made to be hidden; with unique patterns and delicate embroidery, you can stay sophisticated and on-trend with a denim jacket over top.
Of course, if you're comfortable and in a laid-back environment, you can leave the jacket open to show off your bralette to the fullest. If you're a bit shy about baring all that skin but still want to be trendy, button it up to keep yourself covered. If you're still worried about showing skin, pair this with high-waisted pants. How much more 80's fantastic could you be!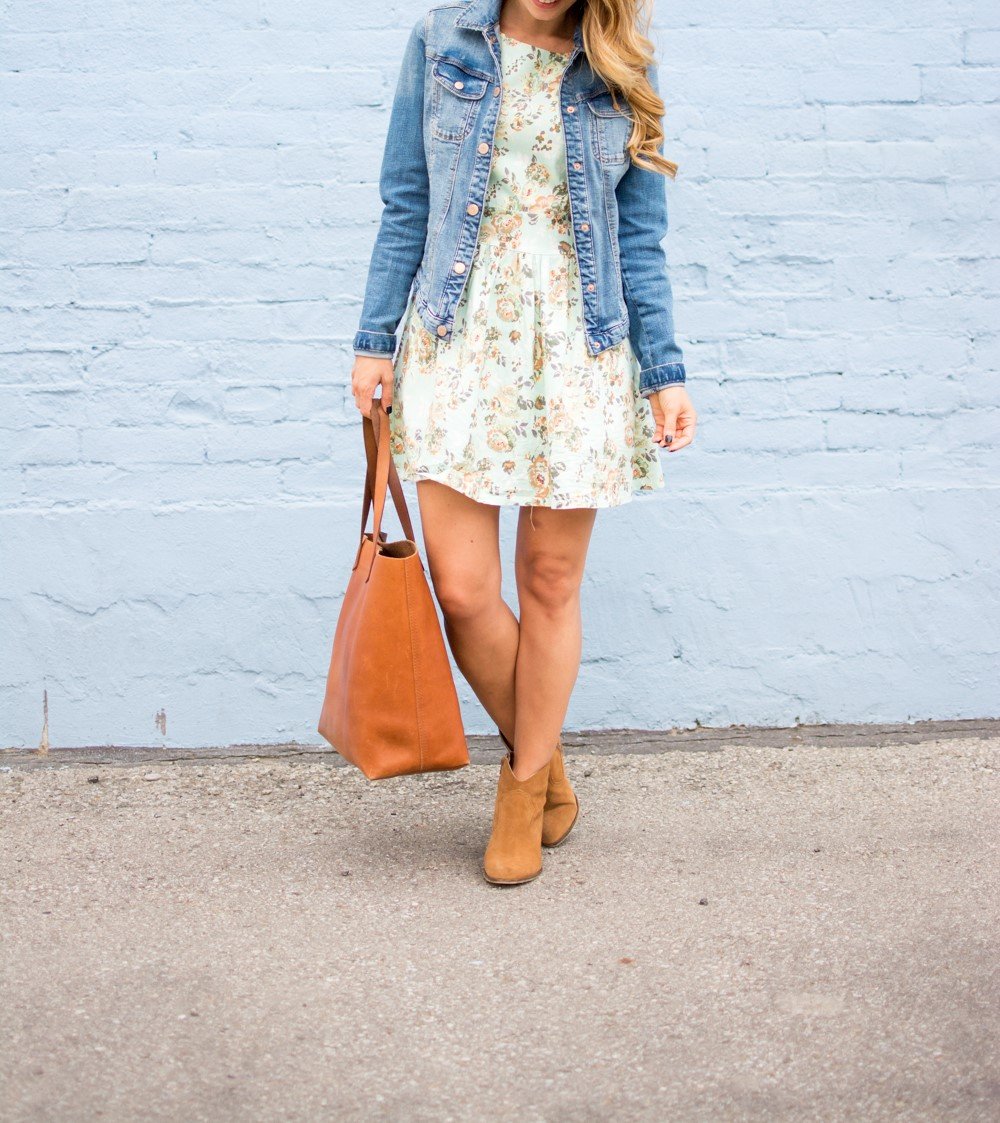 Florals are a sweet and fun pattern to rock all year round. In spring and summer, you can wear light and bright florals.
While in fall and winter, opt for darker florals. To keep things comfy and effortless, toss an oversized denim jacket over your printed blouse or dress.
Denim + florals creates a flirty, youthful look that suits women of nearly every age!
You can wear this outfit on a date, to lunch with your best friends, or just running around town. Cuff the sleeves of your jacket to keep things casual and you're good to go!
Fashion is all about trying new things and embracing trends, but you also want to make the popular pieces seen in magazines unique to you and your taste. An oversized denim jacket is one piece that looks great with a plethora of styles.
Look over your wardrobe and determine whether a light or dark-wash piece would be more versatile for you, or add one of each to your list of go-tos!
Share the love please xoxo