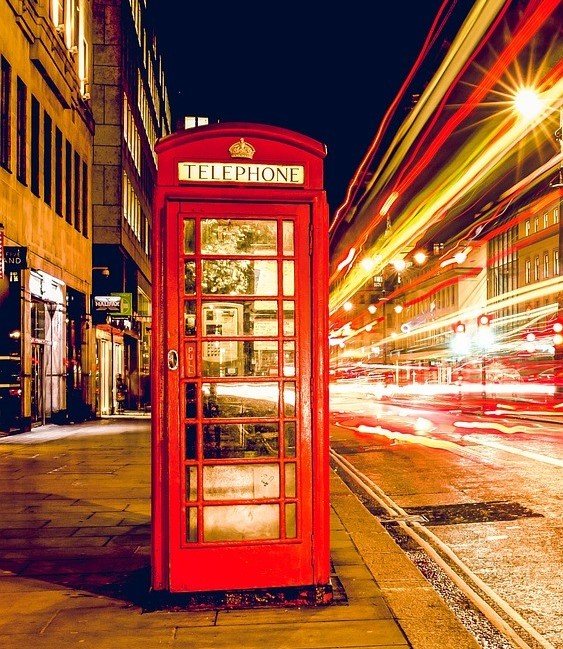 Autumn is one of the most beautiful seasons in the UK; leaves descend into gentle copper hues and sunny days become crisper and sharper. Once you wrap up warm, exploring the UK in the autumnal light is a stunning experience.
Don't be put off booking a weekend escape in Britain now the summer has gone; there are some locations where autumn is simply breath-taking, and we have selected below some of the best locations for taking in the refreshing autumn breeze.
Here are some of the most unforgettable British Locations for an autumn break – with friends, family, or on a solo adventure.
Glasgow
 Scotland is the ideal location for an autumnal break. Why? Because it is a country that comes to life when the climate is cold compared to the rest of the world that retreats indoors.
Regardless of the weather outside, you are guaranteed to walk down any street in the centre of Glasgow and be greeted by pubs filled with smiling young locals, outstanding gigs and concerts and informative museums.
This cultural hub is brimming with architecture, history and some impressive creative outputs. If you want to experience music like never before you should venture into Barrowlands, or if you need to get a quick fix of architecture, learn about Rennie Macintosh during a visit to the Lighthouse Museum.
Glasgow is hands-down the most impressive UK city for an autumn break and a Scottish gem that is not to be missed.
Norfolk Coast
If your dream autumn escape is characterised by wild coastal walks and cosy pubs serving delicious meals fresh from the sea, the Norfolk coast will be the perfect location for you.
Taking a trip to Norfolk this autumn will also give you the opportunity to learn how to sail – either at sea or in The Broads – in addition to taking in the beauty of this county's vibrant harbours.
The Norfolk coast spans one of the most beautiful landscapes in the UK and it is a wonderful experience any time of year; however, its autumnal ambiance provides visitors with a unique aura of serenity and peace.
Surrey
Just a stone's throw from London, Surrey offers visitors a vast array of hillside walks and some of the best food in the United Kingdom.
Whether you are visiting for a family holiday or a romantic break, Surrey is a county that offers something for every visitor.
There's also an array of fantastic pubs such as The Flintgate, which can be booked online at theflintgate.co.uk, or found from the road in Weybridge, Surrey.
If you are looking for traditional British charm, Surrey is the perfect destination for chilly walks and pub relaxation.
Edinburgh
Edinburgh offers visitors a delightful experience regardless of the weather. When you visit Edinburgh, you'll get the opportunity to climb up the city's immense rock, which will lead you to the city's beloved castle.
Alternatively, you can admire the Scottish seascape by climbing Arthur's Seat. Edinburgh is a city with so many highlights it would be nearly impossible to see everything during a short break.
If you are looking for an autumnal stay that is filled with supernatural elements, unforgettable architecture, and friendly locals then this is an excellent location.
From Scotland to Surrey, the UK is filled with gorgeous autumnal breaks that guarantee an unforgettable adventure – book yours today to enjoy a taste of a new place in the UK.