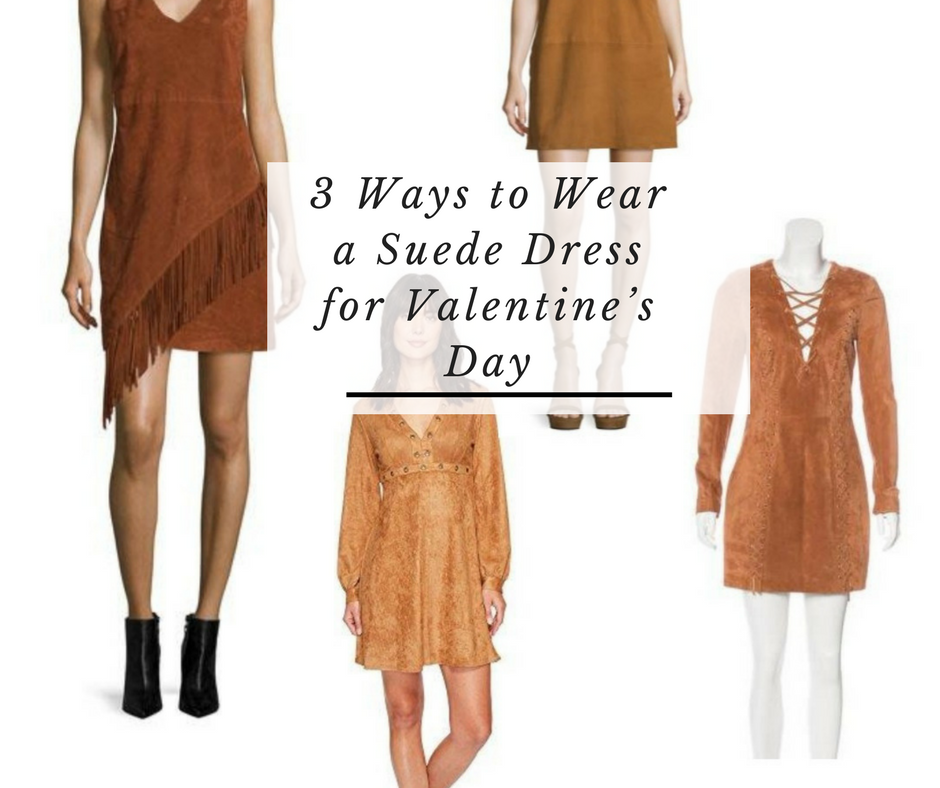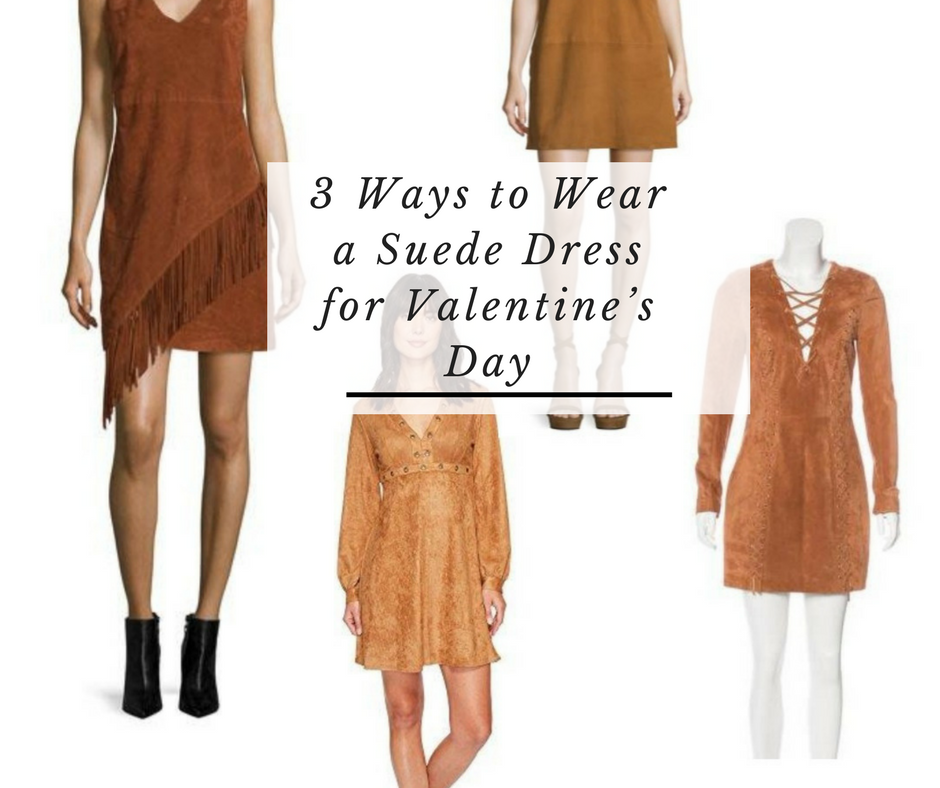 Written by: Kira Kolosova
[ctt template="8″ link="RxQ7N" via="yes" ]All you need is love. But a little chocolate now and then doesn't hurt.[/ctt]
I think that a gorgeous suede dress should be a part of every woman's wardrobe. It's a trendy yet timeless piece that's well worth investing in and a super easy way to make a simple outfit go from casual to chic in a matter of seconds!
If you're worried about how to clean suede, don't be – it's easier than you think as long as you follow the right advice.
In celebration of Valentine's Day, I thought I'd talk about a few ways I love to style my suede dress for special dates or occasions.
A neutral, brown toned suede dress always looks great when paired with a black jacket and heels. For a classy Valentine's Day date, top your dress with a black, structured jacket for a super flattering fit and a pair of black strappy stilettos. You can't go wrong!
If your Valentine's Day is set to be a bit more casual, opt for a simple black t-shirt layered under your sleeveless dress, a black belt to pull in your waist and a pair of over-the-knee black boots. It's a casual look that still has a hint of glamour and will certainly knock the socks off of your date!
You can also rock these looks with a black suede dress for that all-black glam outfit if you prefer to keep your wardrobe dark and mysterious.
Suede and denim can be a match made in heaven if you do it right. If it's a bit chilly outside, I love to pair my neutral toned or black suede dresses with a light-blue denim jacket.
Usually, I'll opt for a cropped jacket with an A-line dress– it's a great way to make your legs look longer and your waist thinner.
If you want to make your suede dress a little bit more rock and roll, a black denim jacket is another great option paired with a black clutch or a cross-body bag.
When it comes to what accessories to wear with a suede dress, I like to go for gold jewellery – it really picks up on the earthy tones of brown suede and compliments it beautifully by adding a touch of warmth.
A sheer, lightweight scarf in a matching colour palette can look super chic too, and a pair of tortoise-shell sunglasses are always a winner!
You can create some killer looks in a suede dress as long as you know how to style it right – try it out this Valentine's Day following my tips!
If you don't have a suede dress in your wardrobe, it's time to get shopping for one. Just make sure you know how to clean suede, what kind of dress fit will flatter your figure and what clothes and accessories you can pair it with and you'll be good to go!