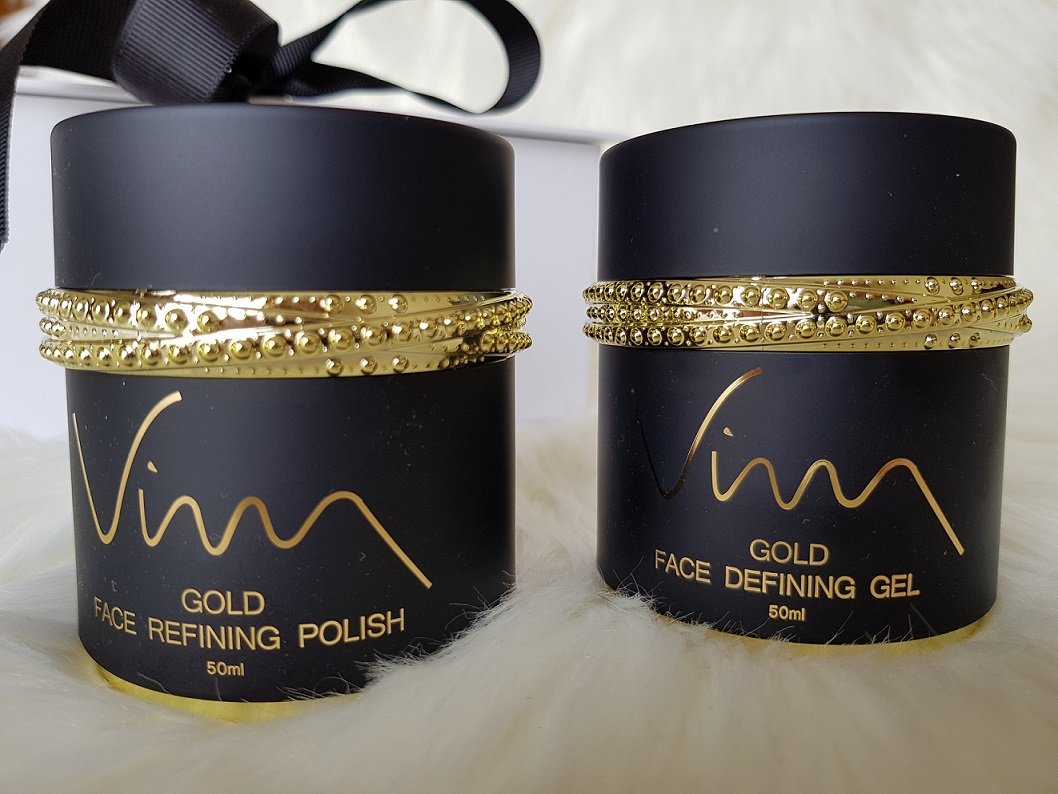 "Gold! 

Always believe in your soul, You've got the power to know – 

You're indestructible, 

Always believe in, because you are Gold!"

Song by 80's band, Spandau Ballet
Collaboration with House of Vimm
As you all know, I have a deep love for facial scrubs and masks, and that I am always on the look-out for new skincare products to try out. I just love the way my skin looks and feels after I've scrubbed, and used a facial mask: silky smooth, radiant and glowing.
Recently I was lucky enough to be sent two facial products from House of Vimm: 24K Gold Face Refining Polish and 24K Gold Face Refining Gel to try out and review.
Gold and beauty pretty much go hand in hand, and had have a resurgence the past couple of years, mainly with celebrities but this skin care regime became quite famously associated through Cleopatra who became obsessed with gold facials.
The benefits of gold facials are the minimization of the pores, moisturizing, control of oil, toning and lifting of the skin, and restoration of the elasticity.
It's been noted by skin professionals that gold is amazing for reversing skin damage from the sun and atmospheric toxins.
Gold is one of the safest metals and is easily absorbed by the skin and reacts immediately, by helping to replace that collagen may have be decreased by age. These products are absorbed ten times the rate than of a traditional facial mask! Wow!
GOLD FACE REFINING POLISH
This product is seriously a God send, and pretty much replaces a cleanser and toner, and your regular scrub. Make sure to wet your face, and apply a reasonable layer all over your face (I use a paint brush to help apply and make it evenly spread) and massage in circular motions all over your face.
I usually spend at least 3 – 5 minutes, slowly deep massaging each area in circular motions around my face making sure I don't miss a section of skin (haha!) – such as all over the cheeks, the nose, my forehead and around my jawline.
I also apply a little over my neck and the décolletage area, as these are two areas that start to show aging once you hit 30, and is a tad more noticeable. Once I've finished massaging the refining polish, I then rinse my face and pat dry my face (I never rub the towel over my face, so as to not stretch the skin).
What this polish does is that it brightens and tightens up your skin. The gold in it fortifies to reduce the fine lines and wrinkles, tighten up the pores and plump & lift your skin. You will see a results straight away, and a difference in your skin!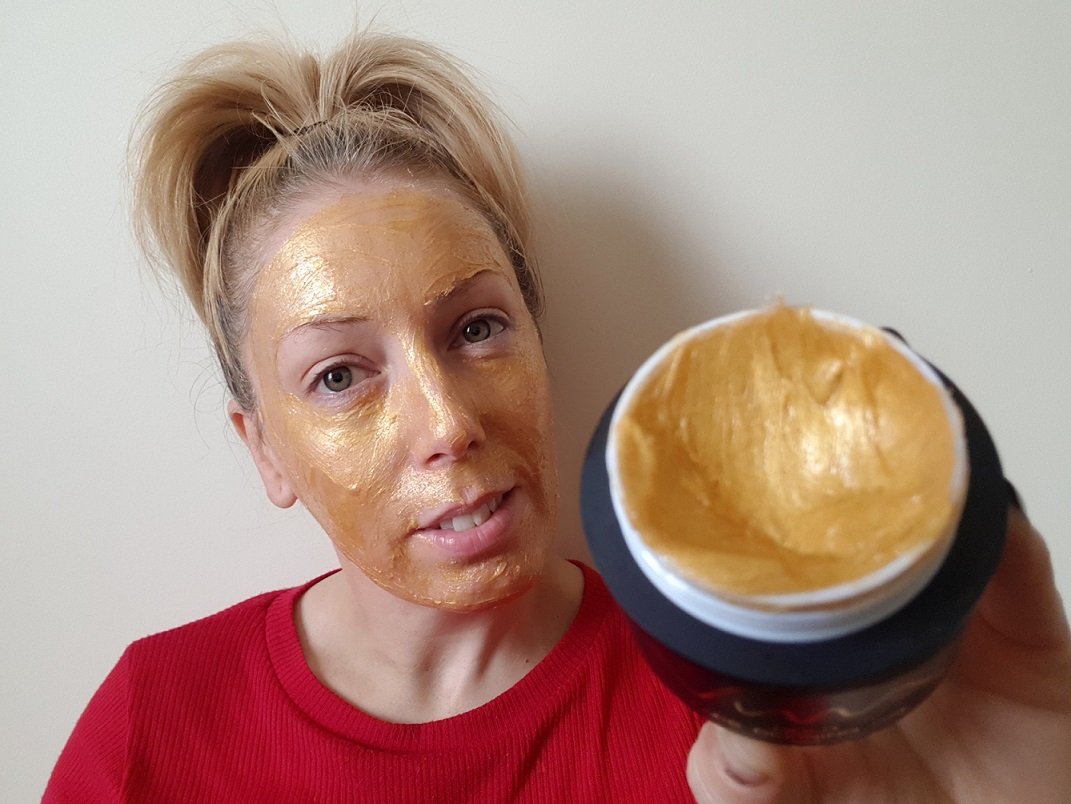 This product is to restore the moisture in your face, so make sure to apply a generous non-transparent layer all over your face in upward motions, thoroughly. I always leave it on for 10 minutes before I apply my serums and night time facial moisturiser.
To me, the defining gel is like a pre-serum but packed with a-lot much more extra benefits, hence why I leave it on my skin for 10 minutes or more, just to allow it to absorb the gel completely, without it being compromised by your next facial product you use.
I mainly use this product at night when I'm about to get ready for bed – main reason being is that I'm not being exposed to everyday enviromental toxins and sun damage.
What this product does is that it acts as a barrier to energize and protect your skin from signs of ageing, but also it feels so refreshing on your face.
Important Things to Remember:
It can be done for  any skin type (whether it's dry, normal or oily)
Helps to keep the skin hydrated & maintain moisture level
It has toxin removal properties
Repairs sun damage (repairs damaged skin cells) but it also prevents sun tans
Lightens complexion of the skin
Improves blood circulation
Gold has anti-ageing properties too!! YAY!
Helps in lymphatic drainage.
Rejuvenates & invigorates the skin
Improves elasticity of the skin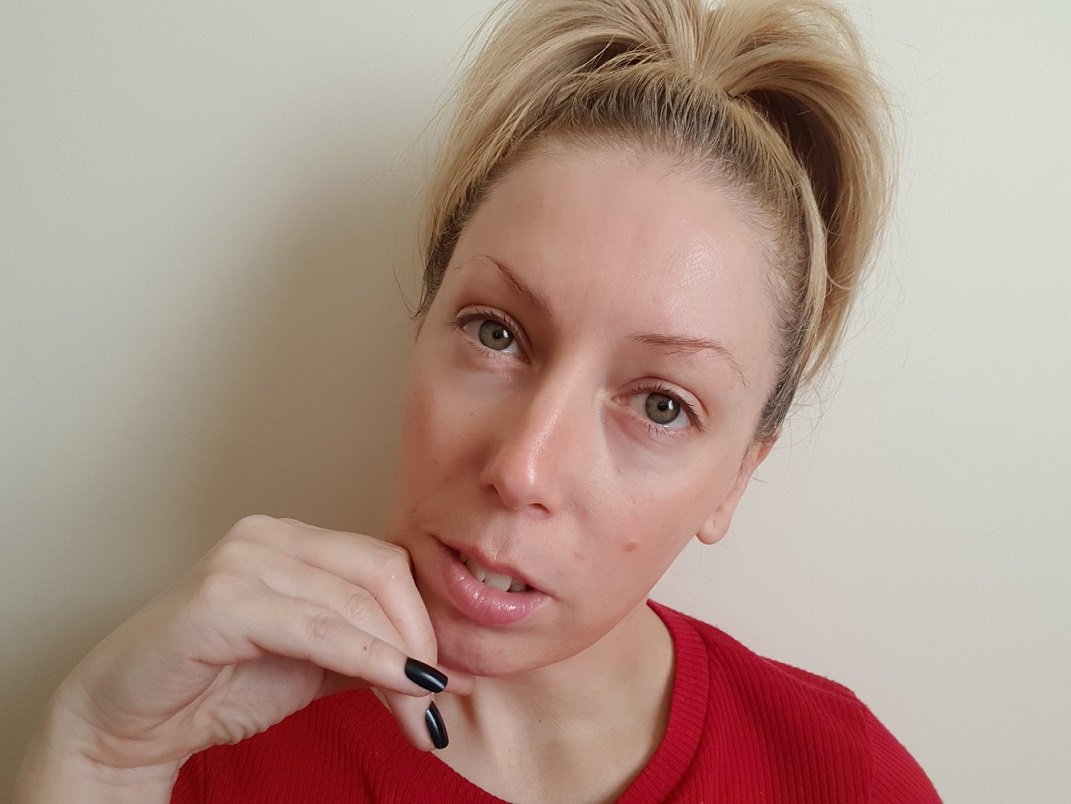 As I said earlier on, I'm a huge fan of facial scrubs and facial masks, and I always scrub & mask my face every second day. With the gold facial, I would use this twice a week, so it's almost like you are getting a professional pampering session but also depending on how much you want to spend, money wise – a good gold facial product can be pricey. Either way, you will see the benefits of it if you use it more than once a week.
I absolutely believe in these products as my skin felt really clean and pampered, and it just glowed. It just felt so soft, supple and smooth after using this facial kit, and also has a gorgeous fragrance, subtle but really lovely.
Have you ever tried any of these products from House of Vimm or similar products from another brand? Did you like them? I'd love to know in the comments below xoxo
💎 House of Vimm  have sent me their Gold Face Refining Polish and Gold Face Refining Gel for me to review (thank you!) – all opinions are 100% my own, and true – full disclosure policy here. 
Share the love please xoxo