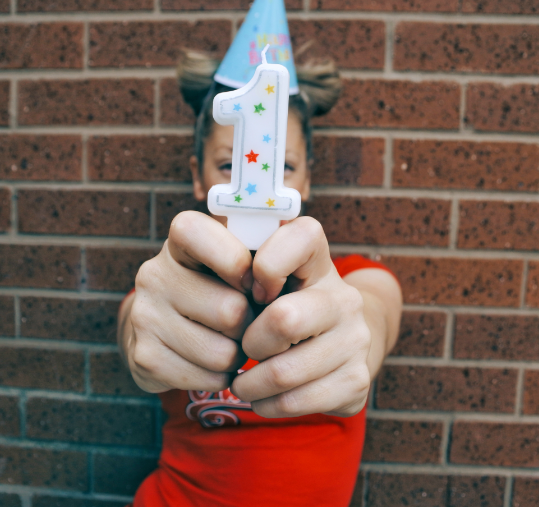 I'm BACK!
It's been a while since I last posted (last post was my 'Top 10 Posts of 2016'), I decided to have a little break over the Christmas/New Year period and just like that, the holiday break is over and today it's my anniversary! Well, my blogs anniversary that is… 🙂
It was one year ago today, on a very warm Saturday in my spare bedroom/office that I officially launched my very first post here on this little blog.
I pressed publish and felt a sigh of relief for my very first post going out live into the cyber world but also a sense of nerves and wonder if anyone, ANYONE, at all would even come across it and read it. Oh the nerves! The anticipation!
I am so in love with my blog and being a blogger. It has given me so much happiness (and stress too, but its completely all worth it). I have worked so very hard on my blog to get it some where, even just noticed a tiny bit. I know I have made some mistakes and probably will still over time but I believe that within time, I will get it where it is supposed to be and hopefully I will get to where I want it to be, into a successful full-time career.
For as long as I could remember, secretly wanting to create my own blog – focusing on my deep love of fashion & style, beauty and skin care, pop culture and lifestyle… basically being able to express myself on things that I'm passionate about and believe in…  but I was utterly and completely afraid of what people (mainly friends and family) would think of me doing such a thing. In my own imaginative mind I kept hearing, 'seriously?! Susana?!!' , 'who does she think she is?!!'
Fashion has forever been my greatest love and passion since I was a little girl. Anyone who has grown up with me or knows me, knows this to be true.
I would sit for hours watching the runway shows on the television and buy fashion magazines with Linda Evangelista, Naomi Campbell, Kate Moss, Cindy Crawford and Tyra Banks in them and stick the ripped out pictures to my wall. I  pretended I too was a supermodel and would strut down my hallway to George Michael's classic song, 'Too Funky' over and over again. Turn to the left, now turn to the right, and strut. Haha!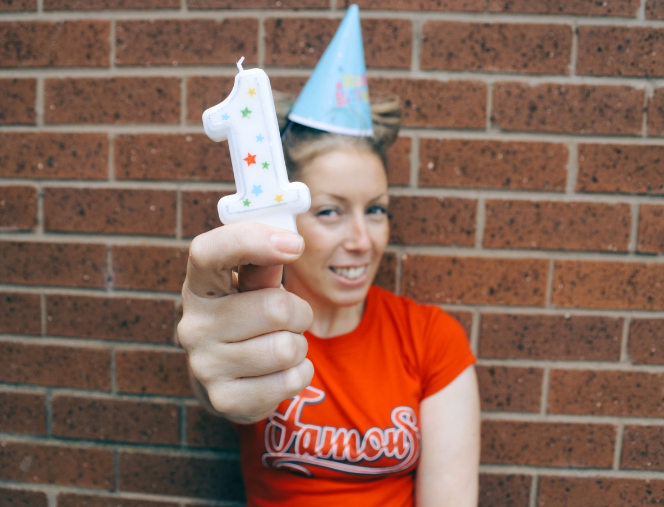 While I was on holidays in Portugal last year in August and September (2016), I was having a very down moment because I was just thinking negative and thinking that my blog wasn't getting noticed (I know that it takes TIME and I have to prove myself… this is all natural to think and feel) and people don't even know who I am etc.
A beautiful close friend of mine, Amy (my little frufru) had tagged me in a post on Facebook from K-Rock's website site where I had been chosen as one of the eight fashion bloggers to follow in the Geelong and Surfcoast region. I had to read it like, four or five times as I wasn't sure if I was still sleeping. I was completely gobsmacked! K-Rock Geelong (local radio station) know who I am?!!! OMFG! Yes!! (fist pump in the air)
I have so much to be grateful for and within a short amount of time, I have developed and gathered a beautiful community of followers and readers, built some special business relationships who believed in my style, my unique personality and more importantly, in me.
Anyway, I just want to thank you all my lovely familia (and I call you my family, because you come back here time and time again, and you know my likes, dislikes, my personal experiences etc – you're family, OK?!) for supporting me and being a part of my journey. So while this is all about me 🙂 …it is also about you all too. If I could personally hug each and every one of you, for taking the time to visit, commenting on posts and subscribing, I seriously would.
So from my heart to yours, I thank you and happy anniversary. Here's to many more fabulous years! …and I'm only just getting started 😉
Susana xoxo
Share the love please xoxo